Marshall High School




MHS - 1960
55th REUNION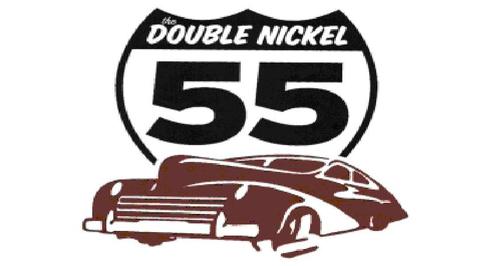 FRIDAY - SATURDAY
OCTOBER 16 - 17, 2015

CLICK HERE
Activities, Lodging, Registration
Information

You'll See At The Reunion
so far...

Harriet Eaker Adams
Kay Solomon Andrews
Kathryn Timmins Bryan & Lowell Bryan
Gwen Ballard Christian & Bob Christian
Edd Clark
Bill & Joyce Clemmons
Bryan & Gail Conaway
Janie Flowers Cox
Pete Craig
Drucilla Graves Davis & Jeff Davis
Darline Wright Dowdle & Jimmy Dowdle
Gary & Anna Evers
Susan Howard (Jeri Mooney) & Calvin Chrane
Emma Jo Jones Ploeger-Ivey
Spencer & Paula Grimes Jones
Charlene Loggins LaBarbera & Bob Mehlberg
Judy Bearden Love & Frank Love
Geraldine Smith Mauthe
Kathryn Mauthe
Martha Owens McBrayer
Edris Ballard McCrary
Jeanne McElvogue
Jon & Barbara Morrison
Sam & Kay Moseley
Dolores Newall
Margaret Banks Oberender
Bill & Sherry Ehret Peteet
Patty Hadlock Ramsey
Henry Rasberry
Cathy Cole Reeves & Steve Reeves
Brenda Estes Shaw
Donna Yarborough Smoley
Debbie Harkins Spies & Robert Spies
Glenda Moore Teague & Bobby Teague
Charles & Bonnie Thomas
Pat Miller Tracy & Chris Tracy
Steve & Linda Verhalen
Gerald (Soff) & Dianne Watson
Ann Nash Webb & Jerry Webb
Johnny & Sherrie Webb
Bobby & Rebecca Williams
Glynn & Linda Wilson
James & Gayle Hall
Jim Lambright & John Owens
Jim & Cathy Barnard
Judy Neafus Dusenbury
Marlee Redding Hinckley & Glen Hinckley
Ann Sherrill Davis & Raymond Davis
Jim & Beverly Harris
Marie Flowers Noland & Jim Noland
Kenneth Hines & Rebecca Hines
Shirley Haak Lane
Patty Yates Shappell & Dale Shappell
Bebe Hines Cole & Dick Cole
Penny Rudd Little & Harold Little
Kay Clark McCreary
Douglas Moseley & Laurie Moseley
Walter Smith
Ron Munden
Peggy Cope Bailey
John & Mary Lynn Vassar
Carol Morris Little & Robert Little
Liz Myers Brooks
Robert & Martha Lewis Sullivan
Rex & Gail Brown

coming not paid yet
Al & Margie McClurg
Robert & Kathy Ingle
Melba Morton & Jana Ponder
Buck & Kathrine Sharp Sullivan



from Bubba Smith - Great Nostalgic Video
For those of you who haven't seen the Bill Moyers' 1984 series "Marshall, Texas, Marshall, Texas" in a very long time and want to revisit the clip involving the interview with the Brotze sisters, below is a link to the site. Dale stole, uh, Shared this from Karen's Facebook page ~ thanks, Karen ~ and was glad to see it, like an old friend.
If you can't visit it now, I've posted the link at the top of the Nostalgia Page for whenever. Will this bring back fond memories, or will it cause you to tremble a little, remembering them?
http://billmoyers.com/content/walk-through-20th-century-marshall-texas/


EMERGENCY
Because a large number of other classes ('70 - '80) will be in Marshall for the Homecoming Game (16th) and party (17th), making EARLY HOTEL RESERVATIONS has become extremely important. CLICK HERE for a list of B&Bs and motels/hotels.


REUNION REGISTRATION IS OPEN FOR SIGN UP.
EARLY PAYMENT WILL GREATLY ASSIST OUR PLANNERS.
CLICK THE "BUY NOW" BUTTON BELOW TO REGISTER USING PAYPAL, OR,
SEND YOUR CHECK ($75/person) to: EDRIS JO BALLARD McCRARY, 1112 SCENIC LOOP, MARSHALL, TX 75672.
Buy Now, presents two options to pay. Scroll down and click on Credit Card to avoid joining PayPal.
watch www.marshallmavs.com for details
U. S. Navy Band - Selections from
"Jersey Boys" ~ several oldies -
great job ~ have a listen......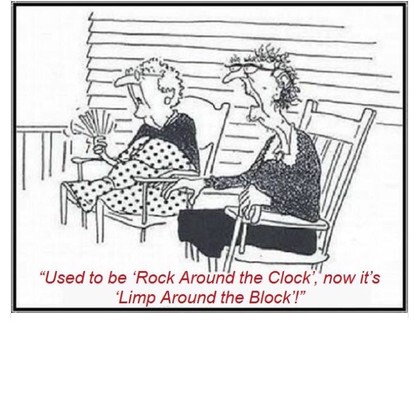 THE FOLLOWING 3 ITEMS WERE STOLEN FROM DALE'S
MHS '65 WEBSITE (SHE STEALS FROM ME SOMETIMES).
Click on the picture below for a bit of
Paramount Theater history, posted on
Facebook by photographer Matt Lambros.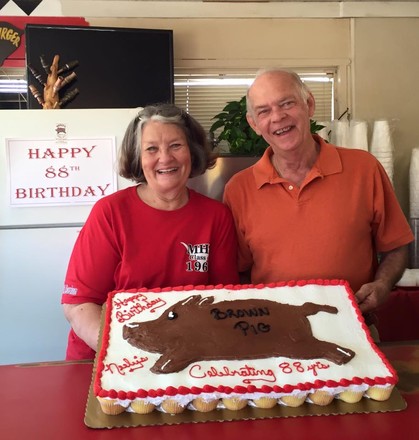 Remember eating at the "old" Neely's?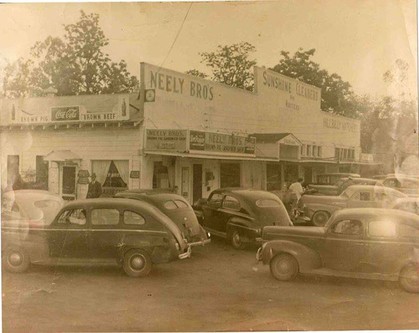 (Thanks to Bailey Moseley for this pic.)
GOT RAIN?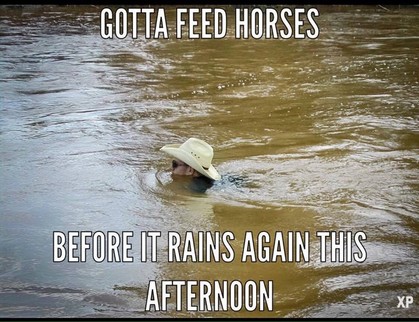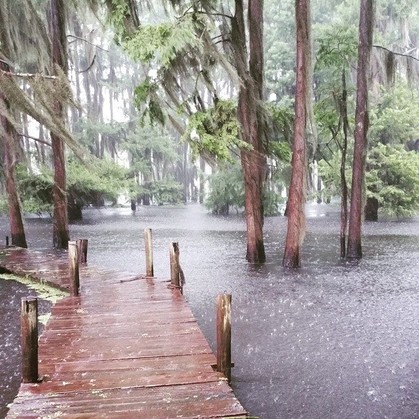 l

Our newest members:

PAULA MAULDIN BROCK
Class of 1960

JO NELL BAILEY ROGERS
Guest Member

JIM BATES
Guest Member
ADORA ANN LOVE WINN
Class of 1960

211 CLASSMATE MEMBERS
(62.3% of the classes)

48 GUEST MEMBERS

98683 Hits
(70 on 9/10/15 was highest for a single day)

Still way over 1,000 Hits/Mo.
Since going on line 11/09/2009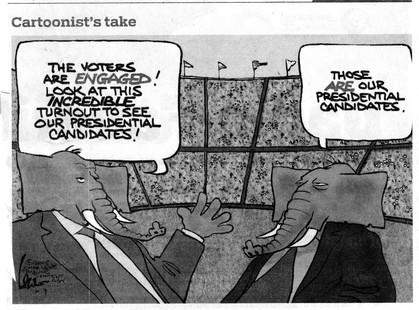 California drought tips: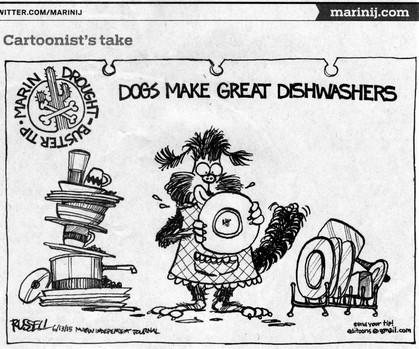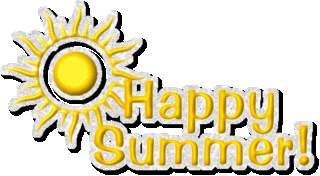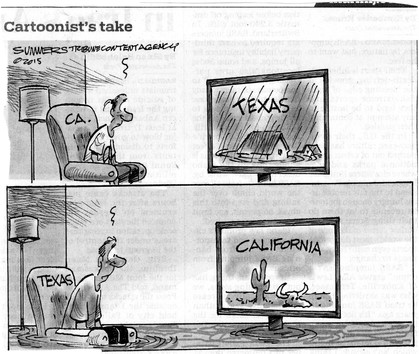 There are places in the world just as pretty, but none prettier.
Stole this from Dale, who "Shared" (stole) it fro Tuck's
facebook page.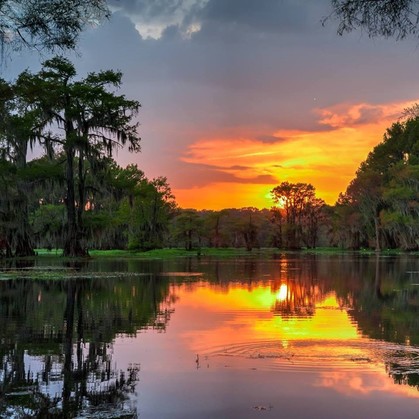 Ok, can anyone explain this?
60ers, seek adventure while you can!
Hike, bike, or volunteer for Meals
on Wheels! (Thanks, Sharon Pope Jones)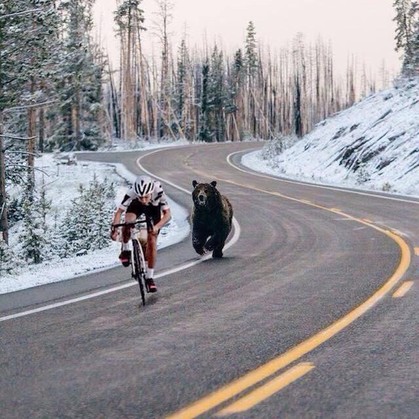 And you thought this was just a silly chain email.......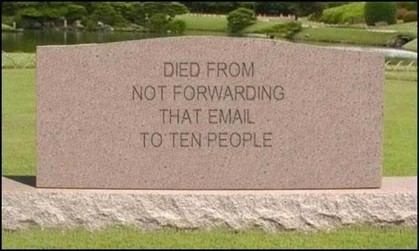 (Donna stole this from Facebook.)
Will someone please explain people to me?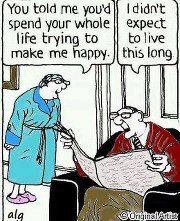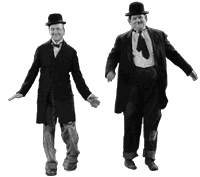 CLICK ON LAURAL & HARDY FOR A GREAT THREE MINUTE
RENDITION OF BOOGIE WOOGIE.

CLICK ON DANCER FOR A GREAT,
TWIN PIANO RENDITION OF BOOGIE WOOGIE
This 7 minute clip contains MAGNIFICANT PHOTOS
on the THE HUMAN CONDITION around the world
(View at full screen, narration & music included,
Click on the first photo to start the slide show)
Full Moon Silhouettes from Mark Gee on Vimeo. Use Full Screne.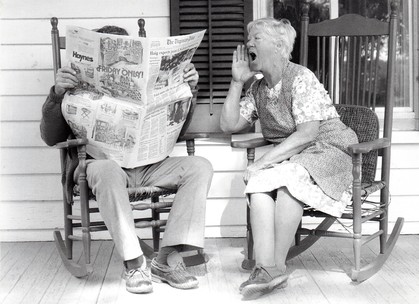 I SAID I'M NOT WEARING ANY UNDERWEAR!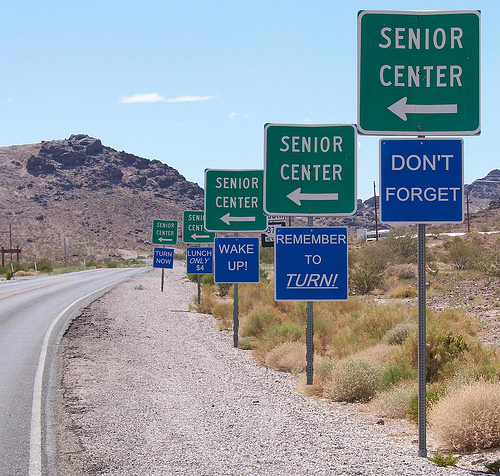 from Susan Hardy Vanhorn - STREET SINGING
Martin, a baker in Holland for 32 years, out of a job, began
Street Singing. Stop the player above, before listening.
from Susan Hardy Vanhorn - Les Flashmob Prodiges
This from Susan Hardy Vanhorn
Il Silenzio - Melissa Venema (13 Yrs old) with Andre Rieu
Orchestra.
About 6 miles from Maastricht, in the Netherlands, lie buried 8,301
American soldiers, who died in "Operation Market Garden" in the battles
to liberate Holland, in the fall & winter of 1944.

Every one of the men buried in the cemetery, as well as, those in the
Canadian & British military cemeteries, has been adopted by a Dutch
family who mind the grave, decorate it, & keep alive the memory of the
soldier they've adopted. It is even the custom to keep a portrait of "their"
American soldier, in a place of honor in their home.

Annually, on "Liberation Day," memorial services are held for
"the men who died, to liberate Holland."

The day concludes with a concert. The final piece, is always
"Il Silenzio," a memorial piece commissioned by the Dutch, & first
played in 1965, on the 20th anniversary of Holland's liberation. It has
been the concluding piece of the memorial concert ever since.
This year, the soloist was a 13-yr-old Dutch girl, Melissa Venema,
backed by André Rieu & his orchestra (the Royal Orchestra of the
Netherlands). This beautiful concert piece is based on the original
version of "Taps" & was composed by Italian composer Nino Rossi.
MARTIN - STREET SINGER - AVE MARIA


"There's no place like home ~ ~ except Caddo Lake."
HEALTH WATCH
For information about ill, injured or deceased classmates, and sometimes their immediate families, please CLICK HERE to visit our Marshall News page and scroll down to HEALTH WATCH.
.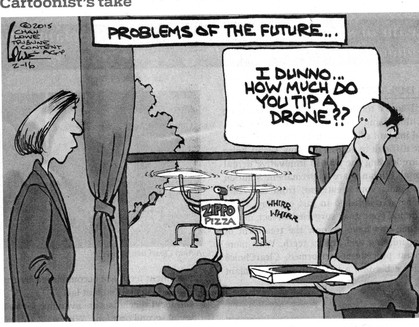 MICHELANGELO'S MASTERPIECE

(Follow the directions for fantastic views, especially the +, zoom in, icon.)
MICHELANGELO'S MASTERPIECE

Here is an amazing bit of technology that allows you to view Michelangelo's masterpiece as never before. Up close, and without the crowd. This is especially spectacular if you have a large high-definition screen! It is far too detailed to appreciate on an I-Phone.

TO VIEW EVERY PART OF THE MICHELANGELO'S MASTERPIECE, JUST CLICK AND DRAG YOUR ARROW IN THE DIRECTION YOU WISH TO SEE. In the lower left, click on the plus (+) to move closer, on the minus (-) to move away. Choir is thrown in free. AMAZING! MOVE THE ARROW AND YOU WILL SEE EVERY PART OF THE CHAPEL. This virtual tour of the Sistine Chapel is incredible. Apparently done by Villanova at the request of the Vatican . Thought you would enjoy the quality and a bit of Rome on your computer. Amazing what can be done with technology.
Click on the URL below and enjoy.
http://www.vatican.va/various/cappelle/sistina_vr/index.html
Jenny, Jenny - Little Richard
Jackie Wilson -
To Be Loved, Lonely Teardrops & Alone At Last

Jackie Wilson - That Is Why (I Love You So)
from Soff - 9/10/14

from Soff - 9/21/14
from Soff - 9/21/14



Picture quality is poor, but the music is top notch.

from Sandra Thompson



from Bill Peteet - Opening Ceremony for 2014 Chinese Youth Olympics - AWESOME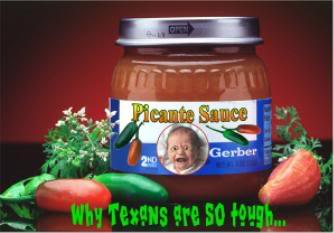 Big thanks to Nancy Voyles for this inspiring video!
What I Like about
Click on the state to hear a YouTube song by
Gary Nunn


An Amazing Patriotic Endeavor -
God Bless America



The Hug of the Century
Airshow Budapest - Fascinating
CLICK ON YEAR OF YOUR BIRTH BELOW - EXCELLENT PRESENTATION
The screen will fade to black; then just follow the instructions.
You'll be pleasantly surprised with this one...
Type the year only!! Then click the question (?) mark.
Sit back and enjoy!! Click below...
THE SCREEN MOVES BY ITSELF.
from Susan Vanhorn
There's No Place Like Home

Visit the old neighborhood on the internet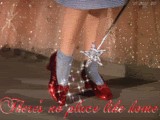 See where you grew up
as it looks today...
You can double-click &
"walk" down the street


CLICK HERE to see Little Richard as a kid.

The place to share your life events

Show us
- Your holiday spirit, no matter which holiday
- Your tatoos
- Your or your kids' wedding photos
- An arrest
- Photos of you or your g'kids getting an award
- Pictures from your work ~ even those
where you're awake
- Family pictures from the 60's, 70's
- A tailgate party
- A sports picture from golf, softball, at or
in a game, etc.
- Cruise or vacation shots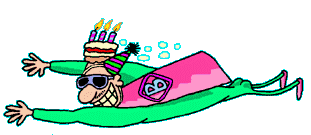 - Birthday parties
- A new addition to the family: babies, pets, new plants, whatever.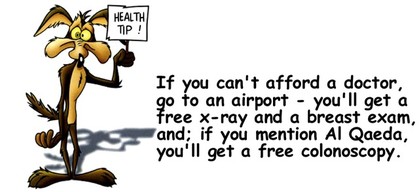 From California with Love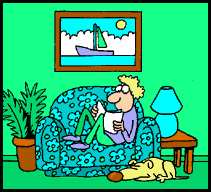 Interacting with your Site

CLASSMATE PROFILES - Check these frequently. See what everyone has been up to for the last 50 years. Some have done an incredible job of uploading photos and bios.

PHOTO GALLERY - We have opened a gallery where everyone can add their photos. Display your pictures here, not just on your Profile Page or Facebook. Click the Photo Gallery button, left margin, & show us the Times of Your Lives.

MESSAGE FORUM- Here you can leave message, drop in You-tube videos, pictures, jokes, ec. Check in to see what's being talked about; add your two cents!

LIVE CHAT - A group conversation with online classmates. Set a time to meet here, if you like. Simply log in to the website, click on the LIVE CHAT link located in the left margin & you're in!

EMAIL - Reconnect with a buddy & send a private message. You can send/receive email through this site w/o your actual e-address being revealed to the public.

POLLS - When posted, they are located on the right side of your Home Page, are anonymous & intended for fun & entertainment only.

INSTANT MESSAGING (IM) - A chat with only 1 or 2 onliners. Bottom-right side of screen tells you who's online. Click on their name, then type a message in bottom of IM box.

MARSHALL NEWS - We'll post pictures & news, so don't just check frequently, but inform us of what's happenin' around the area.
FRACTURED FAX,AGING GRACEFULLY- Just some silliness that makes fun of our world & our age. You're encouraged to submit lots of silliness to add to the laughter.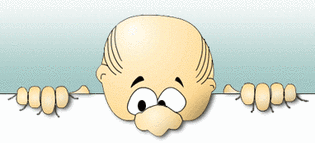 Live Chat

is up & running. Click the button in the left margin of this page to enter the chat room.
Once there, you will find instructions on how to
participate. You may want to set up a "Chat Time"
and invite classmates. Correct spelling is optional,
silliness encouraged. Just remember, what goes on
the internet doesn't necessarily stay on the internet
& can come back to bite you!





Instant Messaging (IM)
is also live. The IM panel is located to the lower right of the screen. Click on the top bar to expand the window. Names of classmates online will be visible in the Members Panel. To chat privately
with a fellow member, simply click his/her name,
type your message in the bottom area of the IM
window, then press the Enter key.



In order to use Live Chat & IM, you will need to have the latest version of Adobe Flash Player installed on your computer -- as will the classmate you want to communicate with.
You can download it free by clicking

You must be logged on to participate. Please remember to Log Out when you're finished so other users won't think you're still online.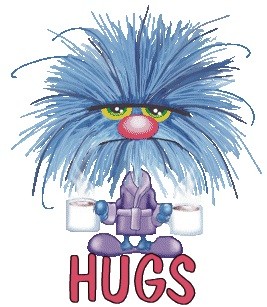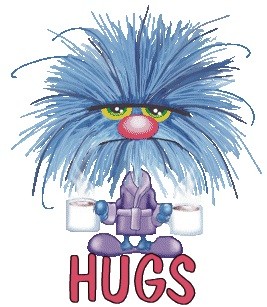 Share your Adventures
Been relaxing in the mountains?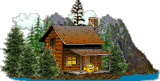 beachcombing or maybe sailing?


or soaring with the clouds?


If you have pictures or videos, post them
Hey, some of us have to live vicariously!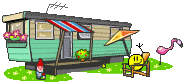 Click here to get your screen cleaned
Cleaner may take a minute to upload.
This is the Marshall High School classes of 1960 and 1961 Website. What started out as a reunion website evolved into a "Stay In Touch" with classmates website. Each Classmate and our Guests have a personal page that is set up so they can share with us the things that have been going on with themselves and their families since High School. This is a great place to brag on your children and grandchildren, share your experiences and plans. Feel free to "link" your Facebook, My Space, You Tube, etc. to your personal page. Insert recent photos of you and your family, add your "since I left MHS" history, etc.
The site will be updated, active and useful for as long as class members want it to be. Update your personal information anytime you wish, and encourage other classmates to continue updating theirs. When you enter the Home Page, there is a box in the upper right hand corner that will indicate who else is using the site. To send an Instant Message to that person, simply click on the box and type in your message. When they get your message they can immediately respond. One can also go to the Message Center and contact anyone in the classes and/or our Guests, to begin a dialogue.
Addditionally, there are website Administrators available to assist with preparation of your personal page, as well as respond to questions you have about the site. They also, check new data entered by classmates to assure that it is admissable. Info60@marshallmavs.com for the class of 1960 and info61@marshallmavs.com for the class of 1961.
Click on revolving music note to return to top of page.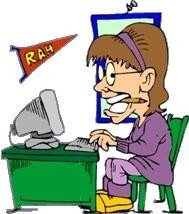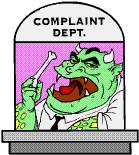 Don't hesitate to contact us. We LOVE feedback.
Click Here To Return To Top Of Home Page.
Stick with this. You'll be glad you did.
"Getting Old" with Mary Maxwell

Thanks to Jane Walker Payton for this video.
Here is a bit of nostalgia, Mr. Neely, Henry Moyer (Bill's dad), Bushe
Morgan, Carolyn Abney, Joe Gouden, Max Lale and others.
CLICK ON SMILEYS TO RETURN TO THE TOP OF THE PAGE.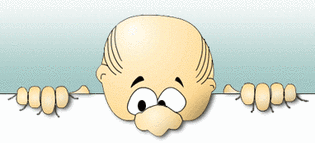 AN AMAZING STORY happened while 9 11 was happening
"I wasn't sure at first if I should post this long story but we need good stories right now. It gives us a little bit of hope to know that some people in a faraway place were kind to some strangers who literally dropped in on them. It reminds me how much good there is in the world."
------------------------------------------
From a flight attendant on Delta Flight 15 September 11 2011

On the morning of Tuesday, September 11, we were about 5 hours out of Frankfurt, flying over the North Atlantic. All of a sudden the curtains parted and I was told to go to the cockpit, immediately, to see the captain. As soon as I got there I noticed that the crew had that "all Business" look on their faces. The captain handed me a printed message. It was from Delta's main office in Atlanta and simply read, "All airways over the Continental United States are closed to commercial air traffic. Land ASAP at the nearest airport. Advise your destination."
No one said a word about what this could mean. We knew it was a serious situation and we needed to find terra firma quickly. The captain determined that the nearest airport was 400 miles behind us in Gander, New Foundland.
He requested approval for a route change from the Canadian traffic controller and approval was granted immediately -- no questions asked. We found out later, of course, why there was no hesitation in approving our request.
While the flight crew prepared the airplane for landing, another message arrived from Atlanta telling us about some terrorist activity in the New York area. A few minutes later word came in about the hijackings.
We decided to LIE to the passengers while we were still in the air. We told them the plane had a simple instrument problem and that we needed to land at the nearest airport in Gander, New Foundland, to have it checked out.
We promised to give more information after landing in Gander. There was much grumbling among the passengers, but that's nothing new! Forty minutes later, we landed in Gander. Local time at Gander was 12:30 PM.... that's 11:00 AM EST.
There were already about 20 other airplanes on the ground from all over the world that had taken this detour on their way to the US. After we parked on the ramp, the captain made the following announcement: "Ladies and gentlemen, you must be wondering if all these airplanes around us have the same instrument problem as we have. The reality is that we are here for another reason."
Then he went on to explain the little bit we knew about the situation in the US. There were loud gasps and stares of disbelief. The captain informed passengers that Ground control in Gander told us to stay put.
The Canadian Government was in charge of our situation and no one was allowed to get off the aircraft. No one on the ground was allowed to come near any of the air crafts. Only airport police would come around periodically, look us over and go on to the next airplane. In the next hour or so more planes landed and Gander ended up with 53 airplanes from all over the world, 27 of which were US commercial jets.
Meanwhile, bits of news started to come in over the aircraft radio and for the first time we learned that airplanes were flown into the World Trade Center in New York and into the Pentagon in DC.
People were trying to use their cell phones, but were unable to connect due to a different cell system in Canada. Some did get through, but were only able to get to the Canadian operator who would tell them that the lines to the U.S. were either blocked or jammed.
Sometime in the evening the news filtered to us that the World Trade Center buildings had collapsed and that a fourth hijacking had resulted in a crash. By now the passengers were emotionally and physically exhausted, not to mention frightened, but everyone stayed amazingly calm. We had only to look out the window at the 52 other stranded aircraft to realize that we were not the only ones in this predicament.
We had been told earlier that they would be allowing people off the planes one plane at a time. At 6 PM, Gander airport told us that our turn to deplane would be 11 am the next morning. Passengers were not happy, but they simply resigned themselves to this news without much noise and started to prepare themselves to spend the night on the airplane.
Gander had promised us medical attention, if needed, water, and lavatory servicing. And they were true to their word. Fortunately we had no medical situations to worry about. We did have a young lady who was 33 weeks into her pregnancy. We took REALLY good care of her. The night passed without incident despite the uncomfortable sleeping arrangements.
About 10:30 on the morning of the 12th a convoy of school buses showed up. We got off the plane and were taken to the terminal where we went through Immigration and Customs and then had to register with the Red Cross.
After that we (the crew) were separated from the passengers and were taken in vans to a small hotel. We had no idea where our passengers were going. We learned from the Red Cross that the town of Gander has a population of 10,400 people and they had about 10,500 passengers to take care of from all the airplanes that were forced into Gander!
We were told to just relax at the hotel and we would be contacted when the US airports opened again, but not to expect that call for a while. We found out the total scope of the terror back home only after getting to our hotel and turning on the TV, 24 hours after it all started.
Meanwhile, we had lots of time on our hands and found that the people of Gander were extremely friendly. They started calling us the "plane people." We enjoyed their hospitality, explored the town of Gander and ended up having a pretty good time. Two days later, we got that call and were taken back to the Gander airport. Back on the plane, we were reunited with the passengers and found out what they had been doing for the past two days.
What we found out was incredible.....
Gander and all the surrounding communities (within about a 75 Kilometer radius) had closed all high schools, meeting halls, lodges, and any other large gathering places. They converted all these facilities to mass lodging areas for all the stranded travelers.
Some had cots set up, some had mats with sleeping bags and pillows set up. ALL the high school students were required to volunteer their time to take care of the "guests."
Our 218 passengers ended up in a town called Lewisporte, about 45 kilometers from Gander where they were put up in a high school. If any women wanted to be in a women-only facility, that was arranged. Families were kept together. All the elderly passengers were taken to private homes. Remember that young pregnant lady? She was put up in a private home right across the street from a 24-hour Urgent Care facility. There was a dentist on call and both male and female nurses remained with the crowd for the duration.
Phone calls and e-mails to the U.S. and around the world were available to everyone once a day. During the day, passengers were offered "Excursion" trips. Some people went on boat cruises of the lakes and harbors. Some went for hikes in the local forests. Local bakeries stayed open to make fresh bread for the guests.
Food was prepared by all the residents and brought to the schools. People were driven to restaurants of their choice and offered wonderful meals. Everyone was given tokens for local laundry mats to wash their clothes, since luggage was still on the aircraft. In other words, every single need was met for those stranded travelers.
Passengers were crying while telling us these stories. Finally, when they were told that U.S. airports had reopened, they were delivered to the airport right on time and without a single passenger missing or late. The local Red Cross had all the information about the whereabouts of each and every passenger and knew which plane they needed to be on and when all the planes were leaving. They coordinated everything beautifully. It was absolutely incredible.
When passengers came on board, it was like they had been on a cruise. Everyone knew each other by name. They were swapping stories of their stay, impressing each other with who had the better time. Our flight back to Atlanta looked like a chartered party flight. The crew just stayed out of their way. It was mind-boggling.
Passengers had totally bonded and were calling each other by their first names, exchanging phone numbers, addresses, and email addresses. And then a very unusual thing happened.
One of our passengers approached me and asked if he could make an announcement over the PA system. We never, ever allow that. But this time was different. I said "of course" and handed him the mike. He picked up the PA and reminded everyone about what they had just gone through in the last few days. He reminded them of the hospitality they had received at the hands of total strangers. He continued by saying that he would like to do something in return for the good folks of Lewisporte.
"He said he was going to set up a Trust Fund under the name of DELTA 15 (our flight number). The purpose of the trust fund is to provide college scholarships for the high school students of Lewisporte. He asked for donations of any amount from his fellow travelers. When the paper with donations got back to us with the amounts, names, phone numbers and addresses, the total was for more than $14,000!
"The gentleman, a MD from Virginia, promised to match the donations and to start the administrative work on the scholarship. He also said that he would forward this proposal to Delta Corporate and ask them to donate as well. As I write this account, the trust fund is at more than $1.5 million and has assisted 134 students in college education.
"In spite of all the rotten things we see going on in today's world this story confirms that there are still a lot of good people in the world and when things get bad, they will come forward.
*This is one of those stories that need to be shared. Please do...