Marshall High School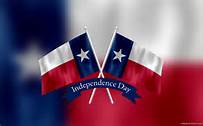 TEXAS INDEPENDENCE DAY
March 2, 1836
Texas, the only American state that ever won a war to become its own country, will not let anyone forget it. While others are bracing for snow, preparing for the Academy Awards, or monitoring the goings on in Europe, Texans are celebrating their "national" holiday. It was on this day in 1836, Texas declared its independence from Mexico as the Alamo was infamously under siege by Mexican forces ...CLICK HERE for more on this famous day, including the 39 things you should do in Texas before you die.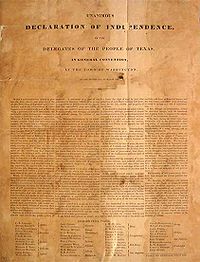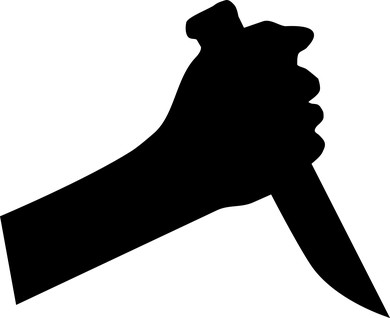 March 15

Beware the
Ides of March!




Click on the drop of blood to see
what it's all about......
Still not satisfied? Click pic.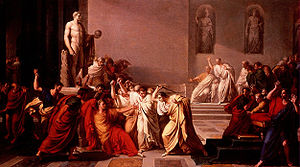 What?! Need more?
All right. George Clooney made a movie last year on
the University of Michigan campus in Ann Arbor
entitled "The Ides of March," taken from a
modern-day play about political intrigue &
betrayal.

|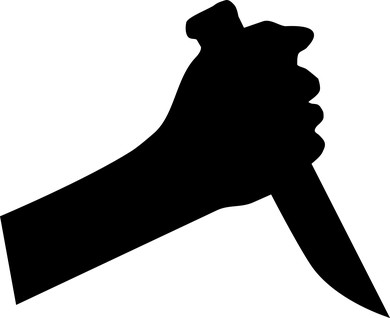 Et tu, Brute?
Perhaps the most famous 3 words uttered in literature, "Et tu, Brute?" (Even you, Brutus?), this expression has come down in history to mean the ultimate betrayal by one's closest friend. This scene, in which the conspirators in the Roman Senate assassinate Caesar, is one of the most dramatic moments on the Shakespearean stage.

The audience has just witnessed the arrogance and hubris of a ruler who has sought, with a republic, to become a monarch, comparing himself to the gods. Brutus, a close friend of Caesar and yet a man who loves Rome (and freedom) more, has joined the conspirators in the assassination, a betrayal which is captured by the three words above.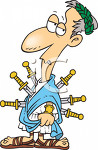 Shakespeare's "Julius Caesar", Act III, Scene 2
Marlon Brando delivers Marc Antony's speech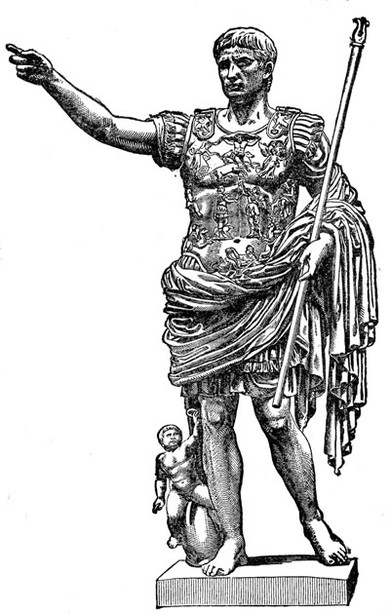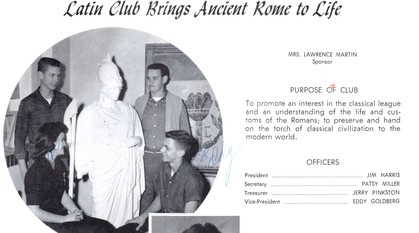 Decadent Romans celebrating after a good assassination.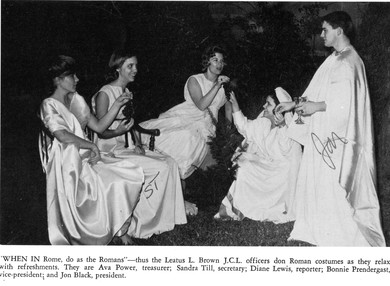 More decadence from those pesky pagans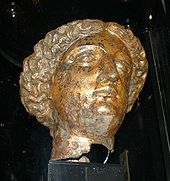 No Ides of March observance would be
fitting without a salute to our mentor,
Latin teacher Mrs. Martin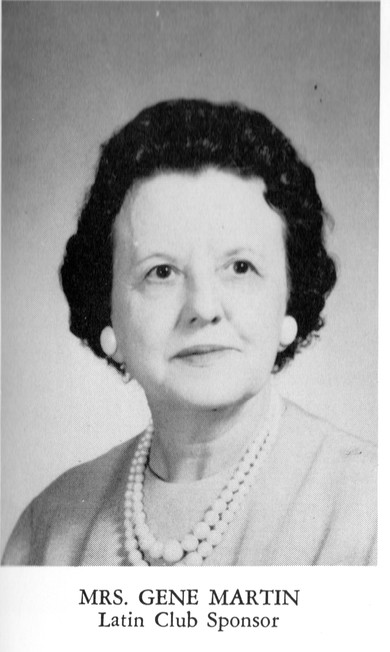 Remember this, Latin Lovers?
Latin is a dead language,
Dead as it can be.
It killed off all the Romans,
and now it's killing me!
And Mrs. Martin never failed to giggle after she recited that poem to her students. Thank you,
Mrs. M!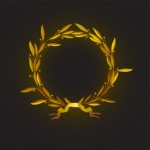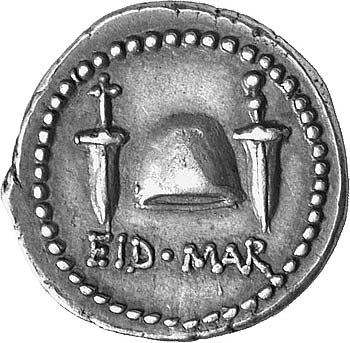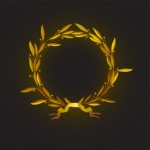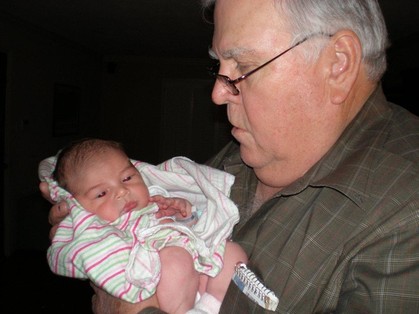 Giana Rose Cole, daughter of Todd and Steph Cole & Poppy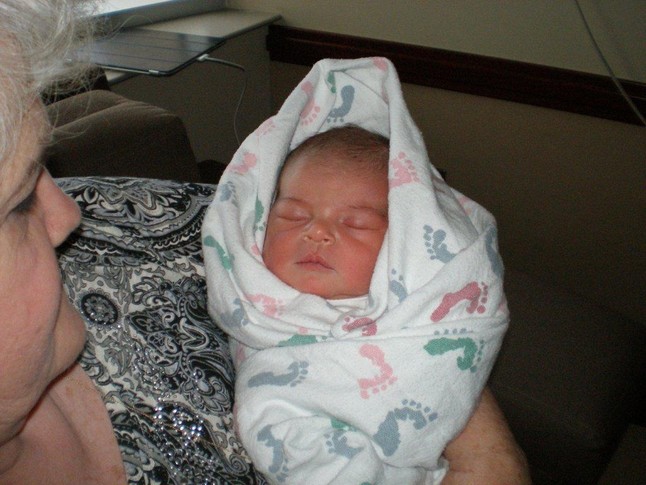 Gia & Mimi (Bebe)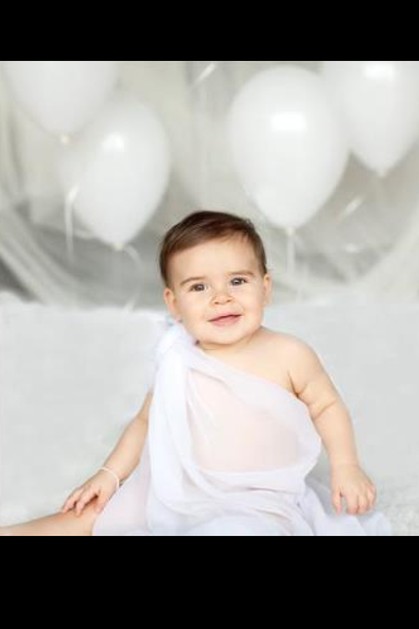 Gia at 10 Mos.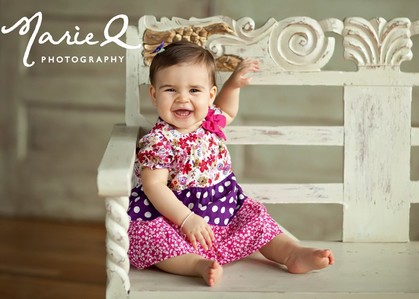 Is that cute, or what??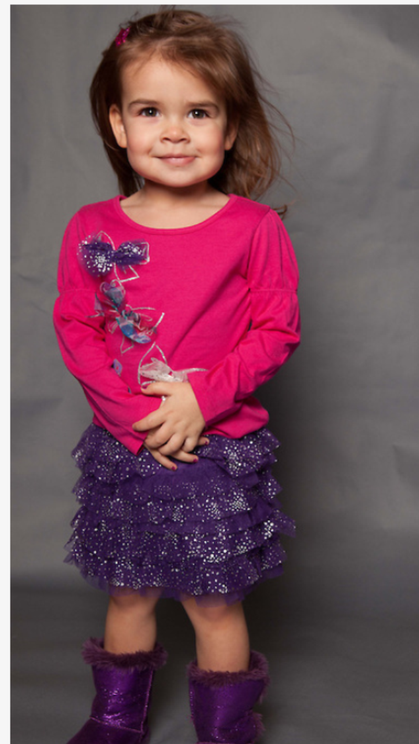 Gia Modeling at 2 Years (2013)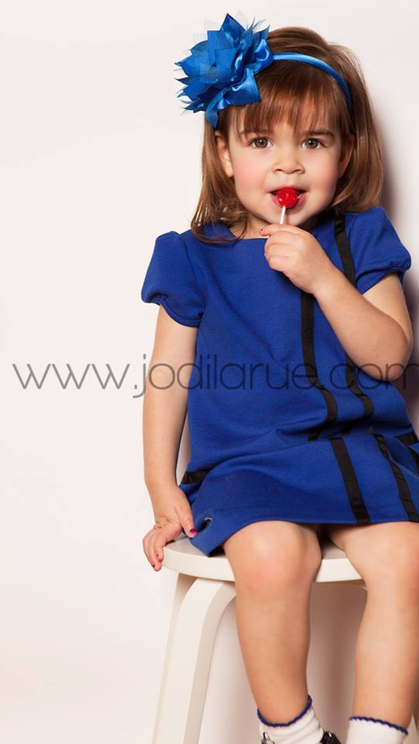 Gia in Blue (2013)

Now, this is what I'm talking about.
Enter your grandchildren's pics, or send
to me and I'll post them for you.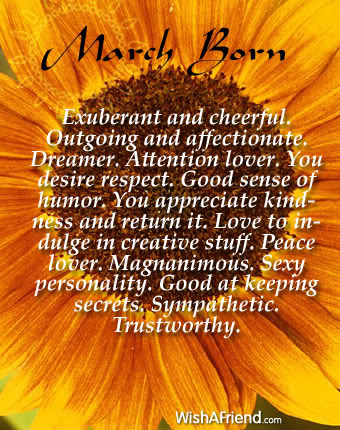 Click on parallel vertical bars to stop music,
or scroll down through songs and click on
one to start. Others will be played in order.

Want to hear some tunes from the mid to late
'60s, stop player above and start the one below
(Click on Arrow).

Click for a bird's eye view places
around the world. Pretty fascinating.


Click on Arrow to go to bottom of page and
see "WE DIDN'T START THE FIRE", by Billy Joel.
The only 1980's song history teachers praise
for its educational value.


Click on the '58 Chevy for a fun car quiz.
You girls will also enjoy this one.

l

Our newest members:
Working On It
212 Members (61.6% of the classes)
63,496 Hits

ALAS, I know it's my fault for occasionally sleeping at the wheel. We have fallen below our 5 year record of over 1,000 Hits/Mo.
and as of 3/1/2014, stand at a mere
992 hits/Mo.



CLICK on music notes to see and hear a
wonderful music video. I think you are
going to love it (scroll up and stop player
first).
Sent to us by Kay Soloman Andrews.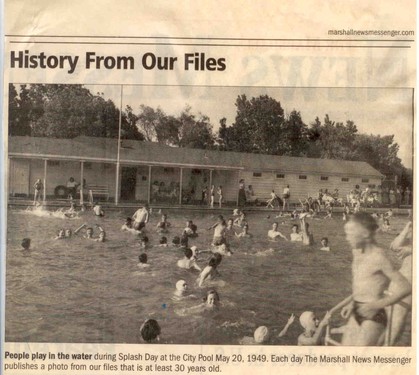 From the files of Kay Solomon Andrews. So who does not
remember this?

There's No Place Like Home

Visit the old neighborhood on the internet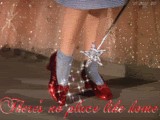 See where you grew up
as it looks today...
You can double-click &
"walk" down the street


CLICK HERE to see Little Richard as a kid.

The place to share your life events

Show us
- Your holiday spirit, no matter which holiday
- Your tatoos
- Your or your kids' wedding photos
- An arrest
- Photos of you or your g'kids getting an
award
- Pictures from your work ~ even those
where you're awake
- Family pictures from the 60's, 70's
- A tailgate party
- A sports picture from golf, softball, at or
in a game, etc.
- Cruise or vacation shots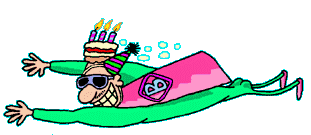 - Birthday parties
- A new addition to the family: babies, pets,
new plants, whatever.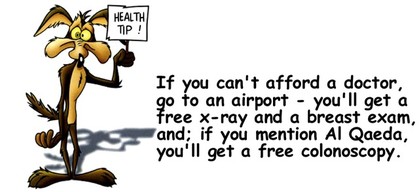 From California with Love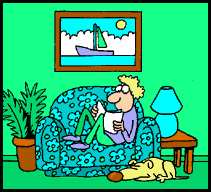 Interacting with your Site

CLASSMATE PROFILES - Check these frequently. See what everyone has been up to for the last 50 years. Some have done an incredible job of uploading photos and bios.

PHOTO GALLERY - We have opened a gallery where everyone can add their photos. Display your pictures here, not just on your Profile Page or Facebook. Click the Photo Gallery button, left margin, & show us the Times of Your Lives.

MESSAGE FORUM- Here you can leave message, drop in You-tube videos, pictures, jokes, ec. Check in to see what's being talked about; add your two cents!

LIVE CHAT - A group conversation with online classmates. Set a time to meet here, if you like. Simply log in to the website, click on the LIVE CHAT link located in the left margin & you're in!

EMAIL - Reconnect with a buddy & send a private message. You can send/receive email through this site w/o your actually e-address being revealed to the public.

POLLS - When posted, they are located on the right side of your Home Page, are anonymous & intended for fun & entertainment only.

INSTANT MESSAGING (IM) - A chat with only 1 or 2 onliners. Bottom-right side of screen tells you who's online. Click on their name, then type a message in bottom of IM box.

MARSHALL NEWS - We'll post pictures & news, so don't just check frequently, but inform us of what's happenin' around the area.
FRACTURED FAX,AGING GRACEFULLY- Just some silliness that makes fun of our world & our age. You're encouraged to submit lots of silliness to add to the laughter.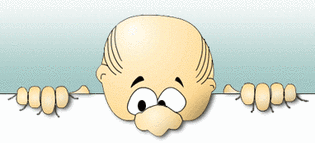 Live Chat

is up & running. Click the button in the left margin of this page to enter the chat room.
Once there, you will find instructions on how to
participate. You may want to set up a "Chat Time"
and invite classmates. Correct spelling is optional,
silliness encouraged. Just remember, what goes on
the internet doesn't necessarily stay on the internet
& can come back to bite you!





Instant Messaging (IM)
is also live. The IM panel is located to the lower right of the screen. Click on the top bar to expand the window. Names of classmates online will be visible in the Members Panel. To chat privately
with a fellow member, simply click his/her name,
type your message in the bottom area of the IM
window, then press the Enter key.



In order to use Live Chat & IM, you will need to have the latest version of Adobe Flash Player installed on your computer -- as will the classmate you want to communicate with.
You can download it free by clicking

You must be logged on to participate. Please remember to Log Out when you're finished so other users won't think you're still online.






Y'all Are Gonna Love This
Click on the Music Notes to turn off the radio first.
What I Like about
Click on the state to hear a YouTube song by
Gary Nunn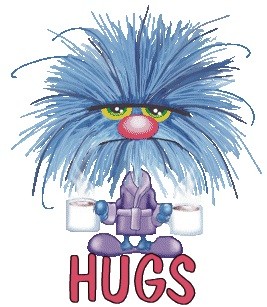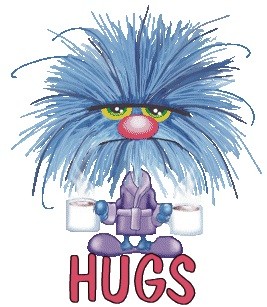 Share your Adventures
Been relaxing in the mountains?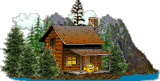 beachcombing or maybe sailing?


or soaring with the clouds?


If you have pictures or videos, post them
Hey, some of us have to live vicariously!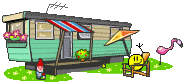 Thinking about...
Marshall?
Wondering.....
What's going on there?
Where should I stay?
Any good places to eat, things to do?

Do we have a site for you!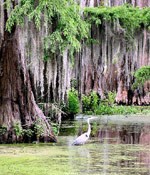 Recently inaugurated by the Marshall
Convention & Visitors Bureau, the site name is
VisitMarshallTexas.org
It has lots of interesting things you had no idea were available in Marshall. You are guaranteed some surprises when you visit this attractive & informative website. Click on the address above & give it a try!

Click here to get your screen cleaned
Cleaner may take a minute to upload.
This is the Marshall High School classes of 1960 and 1961 Website. What started out as a reunion website has evolved into your "Stay In Touch" with classmates website. Each Classmate and our Guests have a personal page that is set up so they can share with us the things that have been going on with themselves and their families since High School. This is a great place to brag on your children and grandchildren, share your experiences and plans. Feel free to "link" your Facebook, My Space, You Tube, etc. to your personal page. Insert recent photos of you and your family, add your "since I left MHS" history, etc.
The site will be updated, active and useful for as long as class members want it to be. Update your personal information anytime you wish, and encourage other classmates to continue updating theirs. When you enter the Home Page, there is a box in the upper right hand corner that will indicate who else is using the site, go to the Online Chat, and see if you can begin a dialogue, or go to the Message Center and start one. We have "Administrators" for both classes to help with development of your personal page, as well as respond to questions you have about the site. They will also, check the new data entered by classmates to assure that it is admissable. Info60@marshallmavs.com for the class of 1960 and info61@marshallmavs.com for the class of 1961.
Click on revolving music note to return to video at top of page.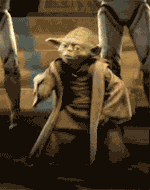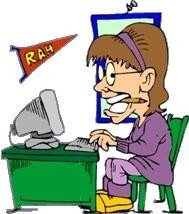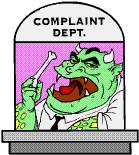 Don't hesitate to contact us. We LOVE feedback.
Click Here To Return To Top Of Home Page.
Stick with this. You'll be glad you did.
"Getting Old" with Mary Maxwell

Thanks to Jane Walker Payton for this video.
Here is a bit of nostalgia, Mr. Neely, Henry Moyer (Bill's dad), Bushe
Morgan, Carolyn Abney, Joe Gouden, Max Lale and others.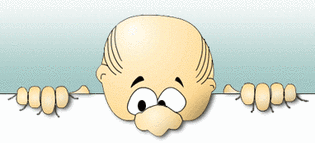 (Read the explanation of this video then open the site below. It really is well done.)
If you don't do anything else the rest of the day,
do yourself a favor now and just watch/listen to
this video. Read the stuff first so you can tell what's going on... It's awesome!
This song and its title was the answer to one question of Final Jeopardy -- only one person got it right. Question was (paraphrased): "What 1980's song do history teachers praise for its educational value?"
I never could understand all the references on Billy Joel's song -- fortunately, with this VIDEO, given the pictures, now I can "see" what my "ears" couldn't.
Apparently, it's Joel's homage to the 40-years of historical headlines since his birth (1949). Wish I could have appreciated the depths of this song when it was released. Twenty years later, I'm in awe of what Joel was able to put into music and lyrics lasting only a few minutes.
Whether you are a Billy Joel fan or not, you probably remember his great song, 'We Didn't Start the Fire.' Here it is, set to pictures... Very, very cool. Had to share this one. It's a neat flashback through the past half century. I never did know the words. Turn up the volume, sit back and enjoy a review of 50 years of history in less than 3 minutes! Thanks to Billy Joel and some guy from the University of Chicago with a lot of spare time and Google.
Top left gives you full screen....top right lets you pause. [Reversed, I think!] Bottom left shows the year. The older you are, the more pictures you will recognize. Anyone over age 65 should remember over 90% of what they see. But it's great at any age.