Marshall High School

;


Ok, Mavs, let's see if
you can guess what
holiday is next. Not
a clue? Click on smiley
above.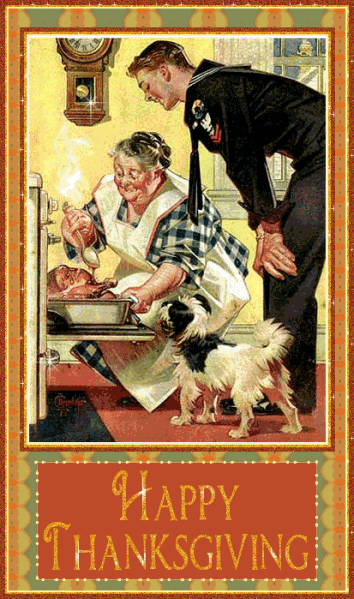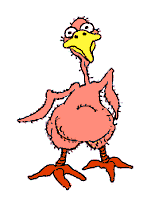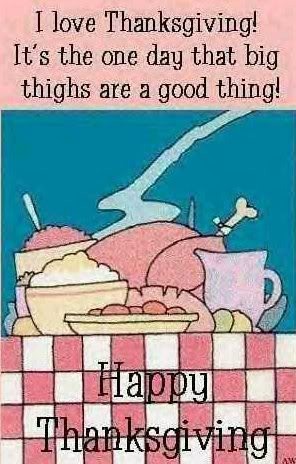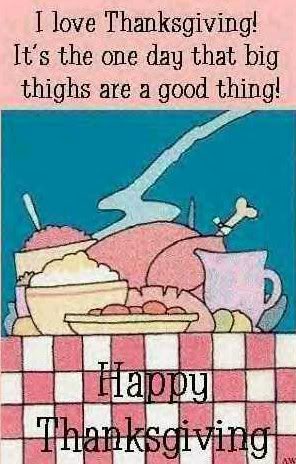 "There's no place like home ~ ~ except Caddo Lake."


Thanksgiving Turkey Cake Recipe
You are NOT going to believe this recipe. The
cake is made from 3 layers of turkey breast & mixin's,
mashed potatoes, sweet potatoes & marshmellows.
For the actural recipe, CLICK on the picture. Thanks,
Bubba Armstrong.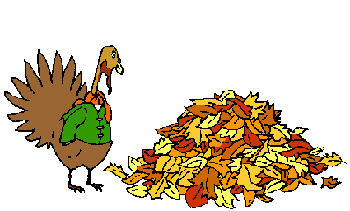 Things Kids Might Not See in
Their History Books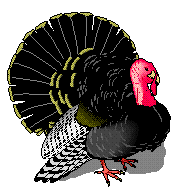 The first recorded "Thanksgiving"
between settlers & Native Americans
in the New World actually happened on
Sept. 8, 1565, when Pedro Menendez de
Aviles landed at what is now known as
Matanzas Bay near St. Augustine, FL.
Together with the Timucua Indians, the
Spanish celebrated with a feast featuring
a main course of bean soup.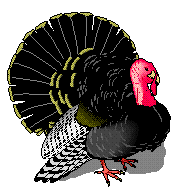 The Pilgrims were English settlers who
had immigrated to Leiden in the
Netherlands first (where they lived for
11 years). When they left for the New
World, they stopped in Plymouth,
England, for a couple of months before
continuing on.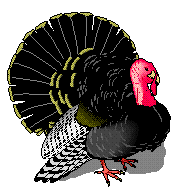 The Speedwell was actually the ship the
Pilgrims wanted to use to get to the New
World. Their second choice, the
Mayflower, was originally a merchant
ship that specialized in transporting
French wine, mainly from Bordeaux.
The Mayflower also had carried hemp,
vinegar, brandy & herring.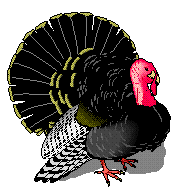 For their voyage the Pilgrims brought
with them more than 7,500 gallons of
alcohol. (Plain water had a nasty
tendency to grow dangerous bacteria.)
The original ship's manifest lists
"Canarie Sack," a type of sherry,"Aqua
Vitae," a type of hard alcohol , &
"fine wines." Already known for
hundreds of years, water blended with
alcohol or alcoholic beverages (very
low alcohol % as compared to today)
kept better over longer periods of time.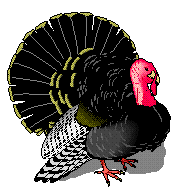 Since there were 102 Pilgrims on that
voyage, that works out to 73.5 gallons
per person, enough for each settler to
consume 25.7 oz per day for an entire
year. Good planning.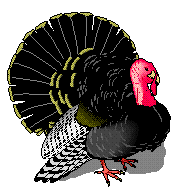 Ironically, the Pilgrims landed at
Plymouth Rock because they had run
out of beer. "We could not now take
time for further search...our victuals
being much spent, especially our
beer..." read one journal. They had
originally intended to settle along the
Hudson River in what is now New York.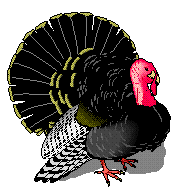 The very first encounter between the
new settlers & the Indians was a 5 a.m
attack by the natives which was only
repelled by a barrage of gunfire.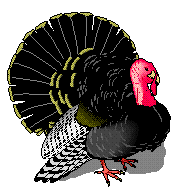 One of the foodstuffs that got the
Pilgrims through their first winter was
corn seed that they had looted from
Native American graves. Ten bushels
worth.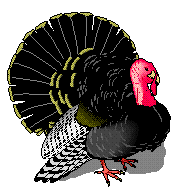 The first friendly Native American whom
the settlers encountered spoke English &
asked for beer. He was named Squanto
& had been a slave in England.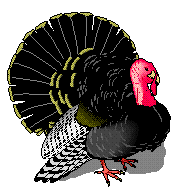 The Pilgrims gave Squanto "strong
water" instead, which was some sort
of distillate. Squanto had returned to
the area after escaping the English.
"He told us the place where we now
live is called Patuxet, and that about
four years ago all the inhabitants died
of an extraordinary plague, and there is
neither man, woman, nor child remain-
ing, as indeed we have found none,"
read one journal. That plague was most
likely smallpox brought by the English
that had originally enslaved Squanto.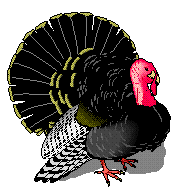 The first Pilgrim Thanksgiving dinner in
the Plimouth Colony (later spelled
Plymouth) happened in October, 1621,
and was attended by approximately 50
surviving colonists and about 90 male
Wampanoag Indians.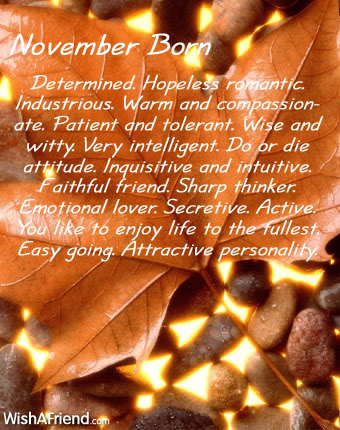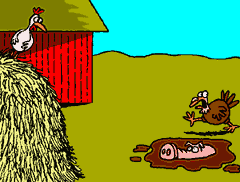 MICHELANGELO'S MASTERPIECE

(Follow the directions for fantastic views, especially the +, zoom in, icon.)
MICHELANGELO'S MASTERPIECE

Here is an amazing bit of technology that you would never see in person, and you would NEVER be alone in the room. It is ALWAYS VERY CROWDED and of course you can't see Michelangelo's artwork close up as you can here. This is especially spectacular if you have a large high-definition screen! Too detailed to appreciate on an I-Phone.

TO VIEW EVERY PART OF THE MICHELANGELO'S MASTERPIECE, JUST CLICK AND DRAG YOUR ARROW IN THE DIRECTION YOU WISH TO SEE. In the lower left, click on the plus (+) to move closer, on the minus (-) to move away. Choir is thrown in free. AMAZING! MOVE THE ARROW AND YOU WILL SEE EVERY PART OF THE CHAPEL. This virtual tour of the Sistine Chapel is incredible. Apparently done by Villanova at the request of the Vatican . Thought you would enjoy the quality and a bit of Rome on your computer. Amazing what can be done with technology.
Click on the URL below and enjoy.
http://www.vatican.va/various/cappelle/sistina_vr/index.html
NOVEMBER CALENDAR

November is Child Safety Protection
Month and Native American Heritage
Month
Nov 1: All Saints Day
Nov 6: Daylight Savings ends, gain
one hour of sleep
Nov 8: Election Day, please exercise
your right to vote!
Nov 10: US Marine Corps Birthday
Nov 11: Veterans Day
Nov 13: Sadie Hawkins Day (Do you
remember the source?)
Nov 18: Great American Smokeout
Nov 25: Thanksgiving Day
Nov 26: Black Friday.
To add your "Scariest Movie" and
comments, to the survey, scroll to
the left hand column, and Click on
SCARIEST MOVIE.

SCOTT CAVEN - Click on Scott's name to go
to our Marshall News page and see the
news about the award Scott will receive
from the University of Texas during the
UT/Iowa State football game this weekend.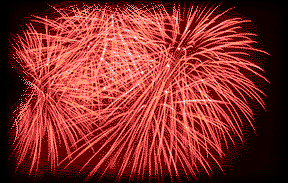 HAPPINESS IS
A SECOND GRANDBABY
FOR BEBE (HINES) & DICK COLE
It's a boy due on April 8th

l

Our newest members:

JO NELL BAILEY ROGERS
Guest Member

JIM BATES
Guest Member
ADORA ANN LOVE WINN
Class of 1960

210 CLASSMATE MEMBERS
(61.8% of the classes)

48 GUEST MEMBERS

79,138 Hits
(68 on 8/10/14 was highest on a single day)

Still way over 1,000 Hits/Mo.
Since going on line 11/09/2009

The URLs for the following videos and a many
more have been posted on the Message Forum
by Soff, as part of the on going "contest", to post
our favorite songs from the 40s, 50s & 60s.

Jenny, Jenny - Little Richard
Jackie Wilson -
To Be Loved, Lonely Teardrops & Alone At Last

Jackie Wilson - That Is Why (I Love You So)
from Soff - 9/10/14


from Soff - 9/21/14
from Soff - 9/21/14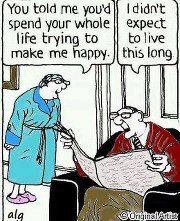 Click on parallel vertical bars to stop music,
or scroll down through songs and click on
one to start. Others will be played in order.

Want to hear some tunes from the mid to late
'60s, stop player above and start the one below
(Click on Arrow).

Picture quality is poor, but the music is top notch.

from Sandra Thompson



from Bill Peteet - Opening Ceremony for 2014 Chinese Youth Olympics - AWESOME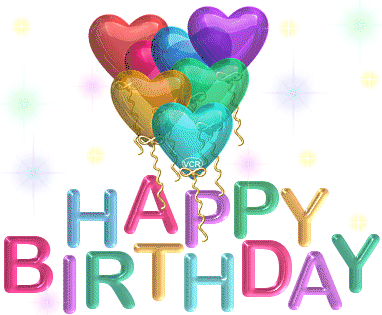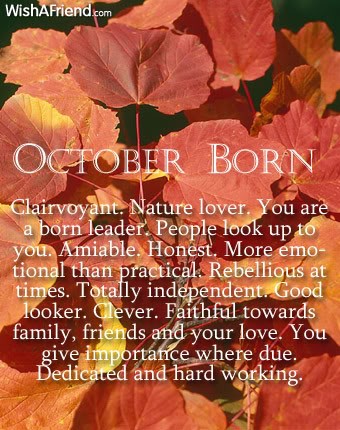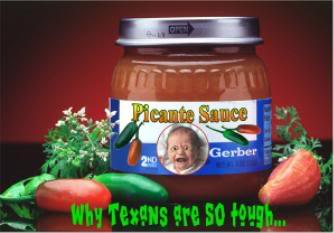 Big thanks to Nancy Voyles for this inspiring video!
What I Like about
Click on the state to hear a YouTube song by
Gary Nunn


An Amazing Patriotic Endeavor -
God Bless America



The Hug of the Century
Airshow Budapest - Fascinating


Click On Flag For "A Soldier's Pledge"
Powerful


HEALTH WATCH
For information about ill, injured or deceased classmates, and sometimes their immediate families, please CLICK HERE to visit our Marshall News page and scroll down to HEALTH WATCH.
Recent Entries
Bill McKay
(Needs our prayers)
Click Here to go to Marshall News for more on his condition.
CLICK ON YEAR OF YOUR BIRTH BELOW - EXCELLENT PRESENTATION
The screen will fade to black; then just follow the instructions.
You'll be pleasantly surprised with this one...
Type the year only!! Then click the question (?) mark.
Sit back and enjoy!! Click below...
THE SCREEN MOVES BY ITSELF.
from Susan Vanhorn
There's No Place Like Home

Visit the old neighborhood on the internet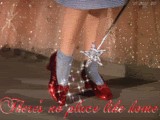 See where you grew up
as it looks today...
You can double-click &
"walk" down the street


CLICK HERE to see Little Richard as a kid.

The place to share your life events

Show us
- Your holiday spirit, no matter which holiday
- Your tatoos
- Your or your kids' wedding photos
- An arrest
- Photos of you or your g'kids getting an award
- Pictures from your work ~ even those
where you're awake
- Family pictures from the 60's, 70's
- A tailgate party
- A sports picture from golf, softball, at or
in a game, etc.
- Cruise or vacation shots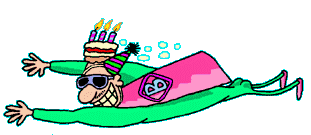 - Birthday parties
- A new addition to the family: babies, pets, new plants, whatever.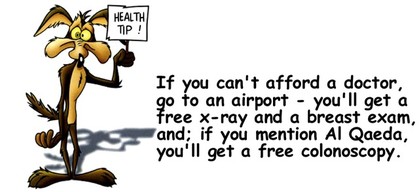 From California with Love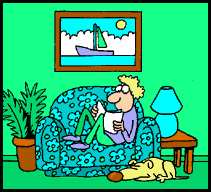 Interacting with your Site

CLASSMATE PROFILES - Check these frequently. See what everyone has been up to for the last 50 years. Some have done an incredible job of uploading photos and bios.

PHOTO GALLERY - We have opened a gallery where everyone can add their photos. Display your pictures here, not just on your Profile Page or Facebook. Click the Photo Gallery button, left margin, & show us the Times of Your Lives.

MESSAGE FORUM- Here you can leave message, drop in You-tube videos, pictures, jokes, ec. Check in to see what's being talked about; add your two cents!

LIVE CHAT - A group conversation with online classmates. Set a time to meet here, if you like. Simply log in to the website, click on the LIVE CHAT link located in the left margin & you're in!

EMAIL - Reconnect with a buddy & send a private message. You can send/receive email through this site w/o your actual e-address being revealed to the public.

POLLS - When posted, they are located on the right side of your Home Page, are anonymous & intended for fun & entertainment only.

INSTANT MESSAGING (IM) - A chat with only 1 or 2 onliners. Bottom-right side of screen tells you who's online. Click on their name, then type a message in bottom of IM box.

MARSHALL NEWS - We'll post pictures & news, so don't just check frequently, but inform us of what's happenin' around the area.
FRACTURED FAX,AGING GRACEFULLY- Just some silliness that makes fun of our world & our age. You're encouraged to submit lots of silliness to add to the laughter.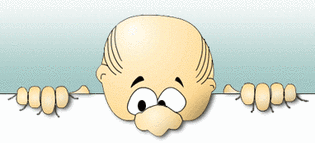 Live Chat

is up & running. Click the button in the left margin of this page to enter the chat room.
Once there, you will find instructions on how to
participate. You may want to set up a "Chat Time"
and invite classmates. Correct spelling is optional,
silliness encouraged. Just remember, what goes on
the internet doesn't necessarily stay on the internet
& can come back to bite you!





Instant Messaging (IM)
is also live. The IM panel is located to the lower right of the screen. Click on the top bar to expand the window. Names of classmates online will be visible in the Members Panel. To chat privately
with a fellow member, simply click his/her name,
type your message in the bottom area of the IM
window, then press the Enter key.



In order to use Live Chat & IM, you will need to have the latest version of Adobe Flash Player installed on your computer -- as will the classmate you want to communicate with.
You can download it free by clicking

You must be logged on to participate. Please remember to Log Out when you're finished so other users won't think you're still online.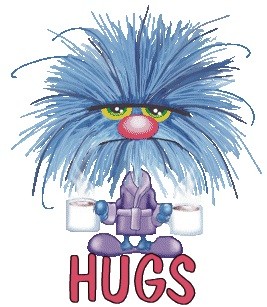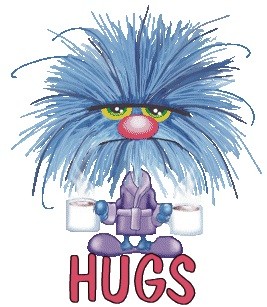 Share your Adventures
Been relaxing in the mountains?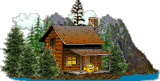 beachcombing or maybe sailing?


or soaring with the clouds?


If you have pictures or videos, post them
Hey, some of us have to live vicariously!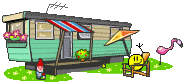 Thinking about...
Marshall?
Wondering.....
What's going on there?
Where should I stay?
Any good places to eat, things to do?

Do we have a site for you!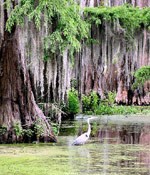 Recently inaugurated by the Marshall
Convention & Visitors Bureau, the site name is
VisitMarshallTexas.org
It has lots of interesting things you had no idea were available in Marshall. You are guaranteed some surprises when you visit this attractive & informative website. Click on the address above & give it a try!

Click here to get your screen cleaned
Cleaner may take a minute to upload.
This is the Marshall High School classes of 1960 and 1961 Website. What started out as a reunion website has evolved into your "Stay In Touch" with classmates website. Each Classmate and our Guests have a personal page that is set up so they can share with us the things that have been going on with themselves and their families since High School. This is a great place to brag on your children and grandchildren, share your experiences and plans. Feel free to "link" your Facebook, My Space, You Tube, etc. to your personal page. Insert recent photos of you and your family, add your "since I left MHS" history, etc.
The site will be updated, active and useful for as long as class members want it to be. Update your personal information anytime you wish, and encourage other classmates to continue updating theirs. When you enter the Home Page, there is a box in the upper right hand corner that will indicate who else is using the site, go to the Online Chat, and see if you can begin a dialogue, or go to the Message Center and start one. We have "Administrators" for both classes to help with development of your personal page, as well as respond to questions you have about the site. They will also, check the new data entered by classmates to assure that it is admissable. Info60@marshallmavs.com for the class of 1960 and info61@marshallmavs.com for the class of 1961.
Click on revolving music note to return to video at top of page.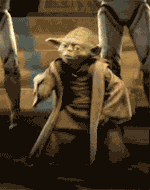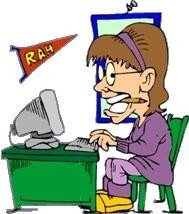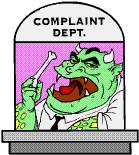 Don't hesitate to contact us. We LOVE feedback.
Click Here To Return To Top Of Home Page.
Stick with this. You'll be glad you did.
"Getting Old" with Mary Maxwell

Thanks to Jane Walker Payton for this video.
Here is a bit of nostalgia, Mr. Neely, Henry Moyer (Bill's dad), Bushe
Morgan, Carolyn Abney, Joe Gouden, Max Lale and others.