Marshall High School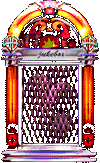 Click Jukebox to go to Players & Stop or
Change Songs.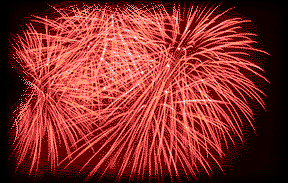 HAPPINESS IS
A SECOND GRANDBABY
FOR BEBE (HINES) & DICK COLE
IT'S A BOY
MARCO DAWSON COLE
Born on April 1, 2015
(we trust pictures will be coming soon)
MISSING CLASSMATES
The slideshow above is of classmates that we have lost
track of or, were never able to locate. If you have any
information that will help us locate them, please contact
Edd Clark, Sam Moseley, Gary Evers, or Bebe Cole.
the Wee

ATTENTION MHS CLASSES OF
1960 AND 1961
MHS - 1960
55th REUNION

FRIDAY - SATURDAY
OCTOBER 16 - 17, 2015
DON'T MISS THIS!
watch for details
www.marshallmavs.com
Recently, Harriett Eaker Adams threw down the gauntlet to the Hog Hunters to create our own 'Hog Hunter Memories" verses. In that same email, was a nostalgic poem (click here to see it), apparently a prompt (prod) for us to produce. We did, and the results are presented below.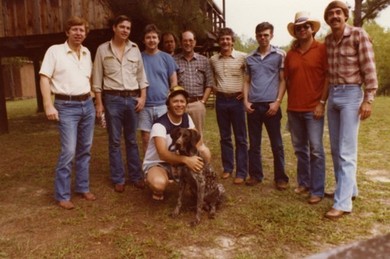 First Hunt - 1980

HOG HUNTERS LAMENT

Twenty-one guys, not one who still hunts,
gather each Spring amidst groans and grunts.
Begun in '80, with no more than ten,
We were few in number, with only one chin.

The bar is open but less often used
The card games are shorter, so the hunters can snooze.
Fishing is great, to which most can attest,
But CPAP sleeping is now part of our rest.

The groans from sore muscles, joints, ligaments.
The grunts often accompany disagreeable scents.
But the stories grow better with each passing year,
And the purpose of friendships becomes abundantly clear.

No man is an island, the poets often state.
It's friendships and communion that make a full plate.
And if thinking of others is the real purpose at hand,
Then you've learned the goal of this merry band.

Jokes and stories we tend to repeat,
and its been a decade since we've seen our feet.
We're now in our seventies and way over the hill,
our daily companion is that little blue pill.
Our youthful indiscretions we must not vet,
we're too old to remember--too young to forget.

The Hog bull is good, all colorful and infamous,
It seems that Hunters were once quite villainous.
Hunters' minds are still sharp, but their bodies are frail,
Adventures now meek and don't include jail.

Alas, the Hogs are safe and today,
no one even looks for their place to play.
Hunters we were, hunters we'll remain,
though our prey changed to glasses, pills, and a cane.

A few will fish, walkabout, or snooze,
while others are busy reducing our booze.
Some play golf, gamble or gab,
But a good time by all, always is had.

These boys, these men, these once Adonii
Now deaf of ear and dim of eye
Who long for those days of long ago
But wouldn't re-start for a ton of dough;
Sure it's not friendships or devotion they lack
They know these guys all have their back.
And will, after all, be the ones they can call
If, in the end, things start to fall.
And fall they will, if the past is prologue
They'll count on the friends who once hunted hogs.

Hence the Hog Hunters gather each beautiful spring
To renew their enthusiasm for this wonderful thing.
Old friends are the best and provide comfort and delight
As these Sons of the Greatest Generation continue life's flight.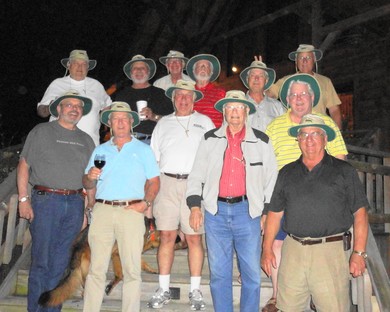 Hog Hunt - 2012

IT'S THAT TIME AGAIN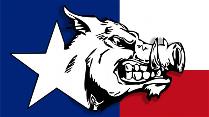 The annual HOG HUNT - April 23rd - 26th.
I am hearing brisket (Abber), chips, dip & potato salad (Reeves), Jim's famous pinto beans, raw oysters (eeew) and grilled shrimp (grilled by Chef Henry). Also mentioned were, "gourmet breakfasts, catered suppers with fried catfish and ribeye steaks. There is also a list of beverages that will be provided...you don't want to know.

from Sam Photo Of The Year
Today would have been Ronnie's 73rd birthday.
We really had two class rebels - one is in this photo, and the other, alive and recuperating in Chandler, Texas.
.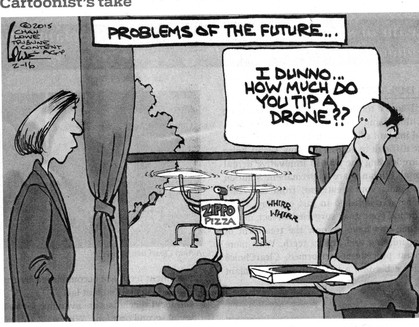 and read a great Marshall News Messenger
article about SAM MOSELEY.
thank you Patty Hadlock Ramsey
PLAYERS
TO START THE MUSIC PLAYER, CLICK HERE,
AND THEN ON THE ARROW AT TOP OF THE
PLAYER.
Will someone please explain people to me?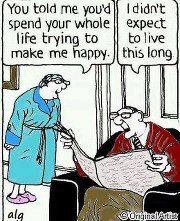 THANK A POLICE OFFICER TODAY -
THEY'RE HUMAN, TOO



(As of the airing of this interview, there had been 20 million views on this video.

Here's one more you might enjoy.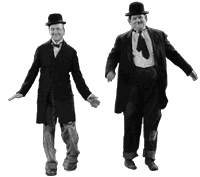 CLICK ON LAURAL & HARDY FOR A GREAT THREE MINUTE
RENDITION OF BOOGIE WOOGIE.


CLICK ON DANCER FOR A GREAT,
TWIN PIANO RENDITION OF BOOGIE WOOGIE
This 7 minute clip contains MAGNIFICANT PHOTOS
on the THE HUMAN CONDITION around the world
(View at full screen, narration & music included,
Click on the first photo to start the slide show)
Full Moon Silhouettes from Mark Gee on Vimeo. Use Full Screne.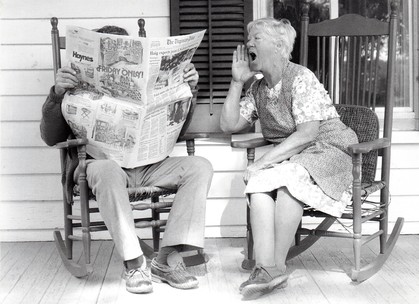 I SAID I'M NOT WEARING ANY UNDERWEAR!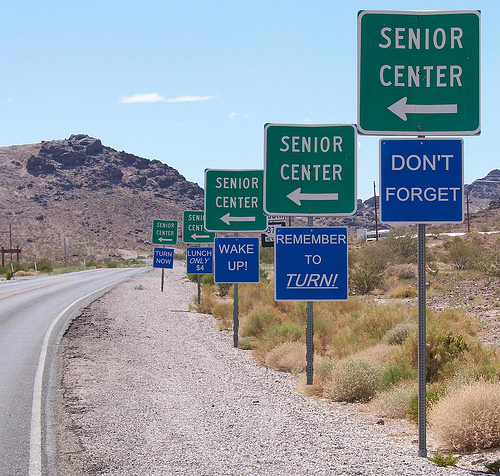 Want to stop the Player, or change songs, clicking
on the musical notes above, will take you to the
Player that is farther down this page.
from Susan Hardy Vanhorn - STREET SINGING
Martin, a baker in Holland for 32 years, out of a job, began
Street Singing. Stop the player above, before listening.
from Susan Hardy Vanhorn - Les Flashmob Prodiges

l

Our newest members:

JO NELL BAILEY ROGERS
Guest Member

JIM BATES
Guest Member
ADORA ANN LOVE WINN
Class of 1960

210 CLASSMATE MEMBERS
(62.1% of the classes)

48 GUEST MEMBERS

89,076 Hits
(68 on 8/10/14 was highest for a single day)

Still way over 1,000 Hits/Mo.
Since going on line 11/09/2009

MARTIN - STREET SINGER - AVE MARIA



"There's no place like home ~ ~ except Caddo Lake."
HEALTH WATCH
For information about ill, injured or deceased classmates, and sometimes their immediate families, please CLICK HERE to visit our Marshall News page and scroll down to HEALTH WATCH.

MICHELANGELO'S MASTERPIECE

(Follow the directions for fantastic views, especially the +, zoom in, icon.)
MICHELANGELO'S MASTERPIECE

Here is an amazing bit of technology that allows you to view Michelangelo's masterpiece as never before. Up close, and without the crowd. This is especially spectacular if you have a large high-definition screen! It is far too detailed to appreciate on an I-Phone.

TO VIEW EVERY PART OF THE MICHELANGELO'S MASTERPIECE, JUST CLICK AND DRAG YOUR ARROW IN THE DIRECTION YOU WISH TO SEE. In the lower left, click on the plus (+) to move closer, on the minus (-) to move away. Choir is thrown in free. AMAZING! MOVE THE ARROW AND YOU WILL SEE EVERY PART OF THE CHAPEL. This virtual tour of the Sistine Chapel is incredible. Apparently done by Villanova at the request of the Vatican . Thought you would enjoy the quality and a bit of Rome on your computer. Amazing what can be done with technology.
Click on the URL below and enjoy.
http://www.vatican.va/various/cappelle/sistina_vr/index.html
Jenny, Jenny - Little Richard
Jackie Wilson -
To Be Loved, Lonely Teardrops & Alone At Last

Jackie Wilson - That Is Why (I Love You So)
from Soff - 9/10/14

from Soff - 9/21/14
from Soff - 9/21/14


Click on parallel vertical bars to stop music,
or scroll down through songs and click on
one to start. Others will be played in order.

Want to hear some tunes from the mid to late
'60s, stop player above and start the one below
(Click on Arrow).
CLICK HERE
RETURN TO TOP OF PAGE

Picture quality is poor, but the music is top notch.

from Sandra Thompson



from Bill Peteet - Opening Ceremony for 2014 Chinese Youth Olympics - AWESOME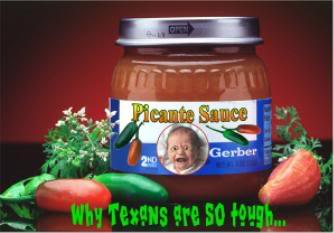 Big thanks to Nancy Voyles for this inspiring video!
What I Like about
Click on the state to hear a YouTube song by
Gary Nunn


An Amazing Patriotic Endeavor -
God Bless America



The Hug of the Century
Airshow Budapest - Fascinating
CLICK ON YEAR OF YOUR BIRTH BELOW - EXCELLENT PRESENTATION
The screen will fade to black; then just follow the instructions.
You'll be pleasantly surprised with this one...
Type the year only!! Then click the question (?) mark.
Sit back and enjoy!! Click below...
THE SCREEN MOVES BY ITSELF.
from Susan Vanhorn
There's No Place Like Home

Visit the old neighborhood on the internet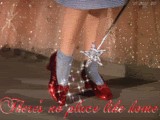 See where you grew up
as it looks today...
You can double-click &
"walk" down the street


CLICK HERE to see Little Richard as a kid.

The place to share your life events

Show us
- Your holiday spirit, no matter which holiday
- Your tatoos
- Your or your kids' wedding photos
- An arrest
- Photos of you or your g'kids getting an award
- Pictures from your work ~ even those
where you're awake
- Family pictures from the 60's, 70's
- A tailgate party
- A sports picture from golf, softball, at or
in a game, etc.
- Cruise or vacation shots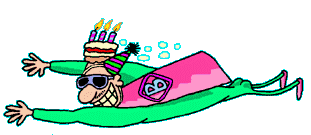 - Birthday parties
- A new addition to the family: babies, pets, new plants, whatever.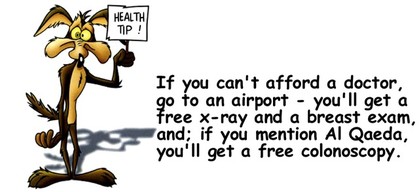 From California with Love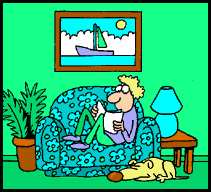 Interacting with your Site

CLASSMATE PROFILES - Check these frequently. See what everyone has been up to for the last 50 years. Some have done an incredible job of uploading photos and bios.

PHOTO GALLERY - We have opened a gallery where everyone can add their photos. Display your pictures here, not just on your Profile Page or Facebook. Click the Photo Gallery button, left margin, & show us the Times of Your Lives.

MESSAGE FORUM- Here you can leave message, drop in You-tube videos, pictures, jokes, ec. Check in to see what's being talked about; add your two cents!

LIVE CHAT - A group conversation with online classmates. Set a time to meet here, if you like. Simply log in to the website, click on the LIVE CHAT link located in the left margin & you're in!

EMAIL - Reconnect with a buddy & send a private message. You can send/receive email through this site w/o your actual e-address being revealed to the public.

POLLS - When posted, they are located on the right side of your Home Page, are anonymous & intended for fun & entertainment only.

INSTANT MESSAGING (IM) - A chat with only 1 or 2 onliners. Bottom-right side of screen tells you who's online. Click on their name, then type a message in bottom of IM box.

MARSHALL NEWS - We'll post pictures & news, so don't just check frequently, but inform us of what's happenin' around the area.
FRACTURED FAX,AGING GRACEFULLY- Just some silliness that makes fun of our world & our age. You're encouraged to submit lots of silliness to add to the laughter.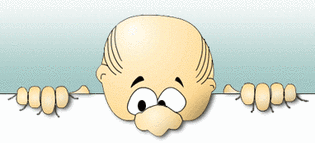 Live Chat

is up & running. Click the button in the left margin of this page to enter the chat room.
Once there, you will find instructions on how to
participate. You may want to set up a "Chat Time"
and invite classmates. Correct spelling is optional,
silliness encouraged. Just remember, what goes on
the internet doesn't necessarily stay on the internet
& can come back to bite you!





Instant Messaging (IM)
is also live. The IM panel is located to the lower right of the screen. Click on the top bar to expand the window. Names of classmates online will be visible in the Members Panel. To chat privately
with a fellow member, simply click his/her name,
type your message in the bottom area of the IM
window, then press the Enter key.



In order to use Live Chat & IM, you will need to have the latest version of Adobe Flash Player installed on your computer -- as will the classmate you want to communicate with.
You can download it free by clicking

You must be logged on to participate. Please remember to Log Out when you're finished so other users won't think you're still online.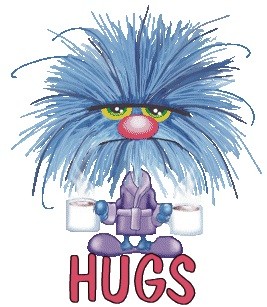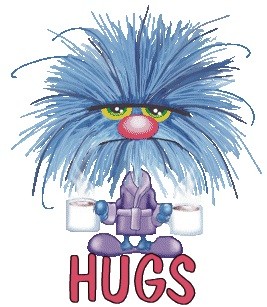 Share your Adventures
Been relaxing in the mountains?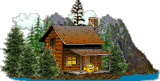 beachcombing or maybe sailing?


or soaring with the clouds?


If you have pictures or videos, post them
Hey, some of us have to live vicariously!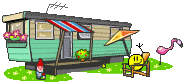 Click here to get your screen cleaned
Cleaner may take a minute to upload.
This is the Marshall High School classes of 1960 and 1961 Website. What started out as a reunion website evolved into a "Stay In Touch" with classmates website. Each Classmate and our Guests have a personal page that is set up so they can share with us the things that have been going on with themselves and their families since High School. This is a great place to brag on your children and grandchildren, share your experiences and plans. Feel free to "link" your Facebook, My Space, You Tube, etc. to your personal page. Insert recent photos of you and your family, add your "since I left MHS" history, etc.
The site will be updated, active and useful for as long as class members want it to be. Update your personal information anytime you wish, and encourage other classmates to continue updating theirs. When you enter the Home Page, there is a box in the upper right hand corner that will indicate who else is using the site. To send an Instant Message to that person, simply click on the box and type in your message. When they get your message they can immediately respond. One can also go to the Message Center and contact anyone in the classes and/or our Guests, to begin a dialogue.
Addditionally, there are website Administrators available to assist with preparation of your personal page, as well as respond to questions you have about the site. They also, check new data entered by classmates to assure that it is admissable. Info60@marshallmavs.com for the class of 1960 and info61@marshallmavs.com for the class of 1961.

Click on revolving music note to return to top of page.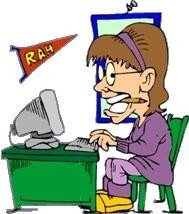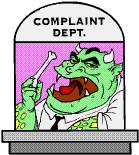 Don't hesitate to contact us. We LOVE feedback.
Click Here To Return To Top Of Home Page.
Stick with this. You'll be glad you did.
"Getting Old" with Mary Maxwell

Thanks to Jane Walker Payton for this video.
Here is a bit of nostalgia, Mr. Neely, Henry Moyer (Bill's dad), Bushe
Morgan, Carolyn Abney, Joe Gouden, Max Lale and others.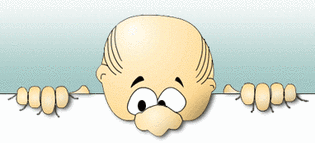 Click on small parallel bars to stop music.