Marshall High School


CELEBRATE OUR GRADUATION DAY -
60 YEARS AGO TODAY.




They are the chosen;
We are the blessed.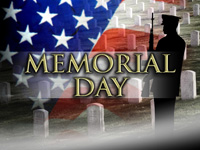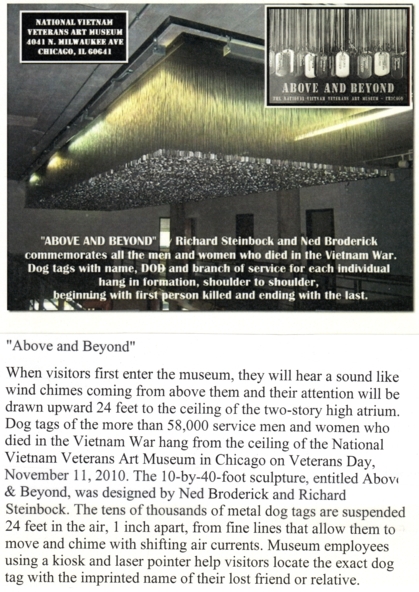 from Bubba Armstrong - MANSIONS
(Maybe the most moving video on this page)


Thank you Susan Huffman Bogue



from Joseph Teodorczyk -
FOOD CITY - SILENT MEMORIAL DAY COMMERCIAL

Just a Common Soldier
This is a great video. In spite of all the political
e-mail and videos we receive, this is a message
for all Americans concerning our GREATEST
generation and those who have served since.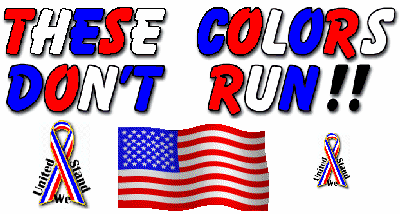 This from Susan Hardy Vanhorn
Il Silenzio - Melissa Venema (13 Yrs old) with Andre Rieu
Orchestra.
About 6 miles from Maastricht, in the Netherlands, lie buried 8,301
American soldiers, who died in "Operation Market Garden" in the battles
to liberate Holland, in the fall & winter of 1944.

Every one of the men buried in the cemetery, as well as, those in the
Canadian & British military cemeteries, has been adopted by a Dutch
family who mind the grave, decorate it, & keep alive the memory of the
soldier they've adopted. It is even the custom to keep a portrait of "their"
American soldier, in a place of honor in their home.

Annually, on "Liberation Day," memorial services are held for
"the men who died, to liberate Holland."

The day concludes with a concert. The final piece, is always
"Il Silenzio," a memorial piece commissioned by the Dutch, & first
played in 1965, on the 20th anniversary of Holland's liberation. It has
been the concluding piece of the memorial concert ever since.
This year, the soloist was a 13-yr-old Dutch girl, Melissa Venema,
backed by André Rieu & his orchestra (the Royal Orchestra of the
Netherlands). This beautiful concert piece is based on the original
version of "Taps" & was composed by Italian composer Nino Rossi.
The following are those who served for us.
We are all so fortunate that they returned.


James Ross Ayers
John Curtis (JC) Brooks
Billy Ralph Burke
Charles Clair (Res)
Joseph Lynn Perkins
Gerald Lamar Sandlin
Joseph Frank Teodorczyk
Gerald Charles (Soff) Watson
Douglas Bryant
Morris James Bullard
Richard Clarence McBraer
William Robert (Billy Bob) Miller
Donald Ray Waldrop
John Charles Wolf
William Micnael Young


Edd Clark
Robert (Bob) Bethune Huntsberger
Douglas Mitchell (Dude) Roberts


James (Jimmy) Bernard
Gene H. Carey
Walter Scott Caven
Edwin Irving (Eddy) Goldberg
Robert Edward (Bob) Holtzclaw
William Carter (Bill) McCay
Curtis Alfred McClurg
Jerry Allen Miller
John Vassar
Richard Glynn Wilson
James Michael Wood
Don McArthur Bradford
Donald Gene Broadus
Alton Graves
James Morgan Hill
Clifford Morris Hilliard
Dennis Wyatt Martin
Charles McIntire
Robert Michael Murphy
Billy Wayne Pope
George Edwin Ware, Jr.
Robert Wooten
James Franklin Davis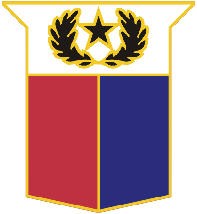 Vernon Dillon Calcote
Ronnie Dean Carpenter
Paul Spurgeon Curry
James Spenser Jones
Willie Lee Elkins


Charles D. (Bubba) Armstrong
Charles Dillard Campbell
Jerry Lynn Duncan (Res)
Michael Arthur Dymond
Herman Lee (H.L.) Daniels (Engrs. Corps)
Lonnie Orvin English
James Harrell Harris (Med.Corps)
Walter Steve Reeves (Dntl. Corps)
Fred Clint Selz
John Loyd Sullivan
Donald Chris Tracy (Res)
Robert Sandlin Wood
Stanly Rayburn Bailey
Gerald Dale Barton
Garnett Eugene Bell
Jack Roller Canson
Richard Noel (Dick) Cole
Roy Anthony (Tony) Coleman
John Hugh Covin
James Franklin Davis
Clifford Lloyd Faircloth
Ronald David Foster
Larry Hatcher
Robert Lewis Ingle
William Louis Mauthe
Don Charles Pair
Thomas Rayburn Roberts
James Rowley
Lester Eugene (Gene) Sanders, Jr.
Ronald David (Ronnie) Senn (Dntl. Corps)
Harry Miller Solomon
Robert O'Neal (Bill) Thomas
Statistics off the Vietnam Memorial Wall
Interesting Veterans Statistics off the Vietnam Memorial Wall.
There are 58,267 names now listed on that polished black wall, including those added in 2010.
The names are arranged in the order in which they were taken from us by date and within each date the names are alphabetized. It is hard to believe it is 57 years since the first casualty.
The first known casualty was Richard B. Fitzgibbon, of North Weymouth, Mass. Listed by the U.S.Department of Defense as having been killed on June 8, 1956. His name is listed on the Wall with that of his son, Marine Corps Lance Cpl. Richard B. Fitzgibbon III, who was killed on Sept. 7, 1965.
There are three sets of fathers and sons on the Wall.
39,996 on the Wall were just 22 or younger.
8,283 were just 19 years old.
The largest age group, 33,103 were 18 years old.
12 soldiers on the Wall were 17 years old.
5 soldiers on the Wall were 16 years old.
One soldier, PFC Dan Bullock was 15 years old.
997 soldiers were killed on their first day in Vietnam ..
1,448 soldiers were killed on their last day in Vietnam ..
31 sets of brothers are on the Wall.
Thirty one sets of parents lost two of their sons.
54 soldiers attended Thomas Edison High School in Philadelphia . I wonder why so many from one school.
8 Women are on the Wall, Nursing the wounded.
244 soldiers were awarded the Medal of Honor during the Vietnam War; 153 of them are on the Wall.
Beallsville, Ohio with a population of 475 lost 6 of her sons.
West Virginia had the highest casualty rate per capita in the nation. There are 711 West Virginians on the Wall.
The Marines of Morenci - They led some of the scrappiest high school football and basketball teams that the little Arizona copper town of Morenci (pop. 5,055) had ever known and cheered. They enjoyed roaring beer busts. In quieter moments, they rode horses along the Coronado Trail, stalked deer in the Apache National Forest. And in the patriotic camaraderie typical of Morenci's mining families, the nine graduates of Morenci High enlisted as a group in the Marine Corps. Their service began on Independence Day, 1966. Only 3 returned home.
The Buddies of Midvale - Leroy Taffy, Jimmy Martinez, Tom Gonzales were all boyhood friends and lived on three consecutive streets in Midvale, Utah on Fifth, Sixth and Seventh avenues. They lived only a few yards apart. They played ball at the adjacent sandlot ball field. And they all went to Vietnam. In a span of 16 dark days in late 1967, all three would be killed. Leroy was killed on Wednesday, Nov. 22, the fourth anniversary of John F. Kennedy's assassination. Jimmy died less than 24 hours later, on Thanksgiving Day. Tom was shot dead assaulting the enemy on Dec. 7, Pearl Harbor Remembrance Day.
The most casualty deaths for a single day was on January 31, 1968 ~ 245 deaths.
The most casualty deaths for a single month was May 1968 - 2,415 casualties were incurred.> For most Americans who read this they will only see the numbers that the Vietnam War created. To those of us who survived the war, and to the families of those who did not, we see the faces, we feel the pain that these numbers created. We are, until we too pass away, haunted with these numbers, because they were our friends, fathers, husbands, wives, sons and daughters. There are no noble wars, just noble warriors.

Coronavirus Song - Try it, you''ll like it.
Who are these guys? I know 2 or maybe 3,
but not the others..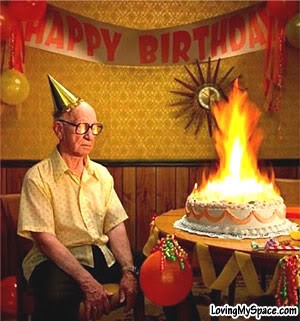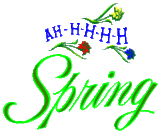 Stay Cool Warm, Dry,
INSIDE, HOME, Mavs!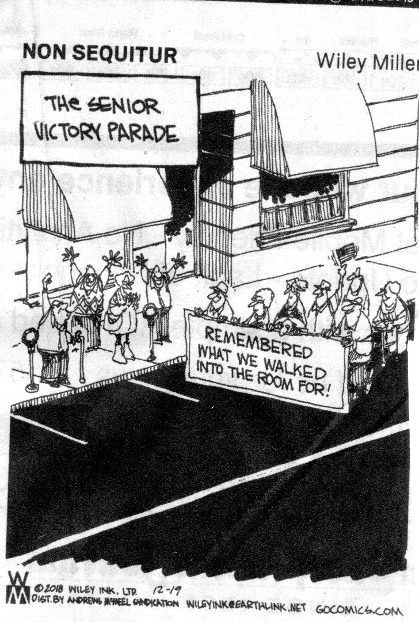 Just because you've seen it before doesn't
mean it's not still funny.
.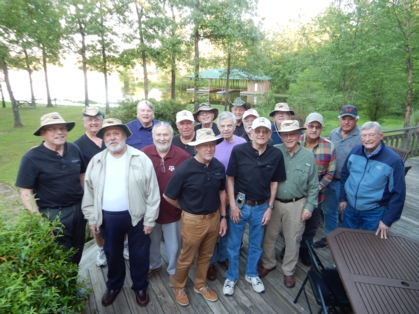 Hog Hunters - 2019
This photo was taken on April 26th, 6 days later our
friend Joe Perkins passed away peacefully in his sleep.
For all us po' folk not lucky enough to live near
our favorite lake, enjoy a bit of nostalgia ~
PHOTO & CAPTION OF THE YEAR
CLASS OF '60
Now, THIS is what makes life worth living!

PHOTO OF THE YEAR
CLASS OF '61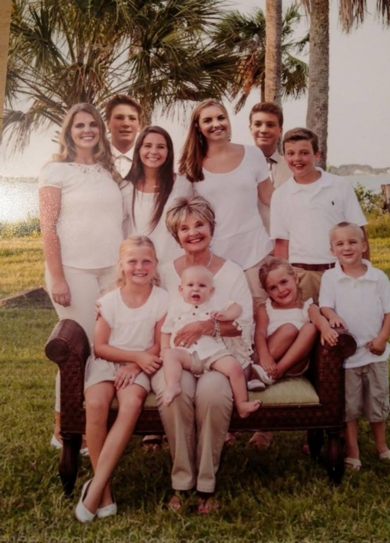 My beautiful grandchildren and great grandchildren!
I love them with my whole heart! So blessed!

😘
❤
😘
❤
Links below are to Ron Munden's photos -
Class of '61s recent 55th Reunion activities.
As would be expected, they are professional quality, and for sale through his EastTexasTowns.com website. I expect to receive other photos from the Reunion in a few days, and will place them in a new special Class of '61 55th Reunion Photo album.
http://easttexastowns.com/siteMOL/eteRArticleViewer.cfm?ident=11175
http://easttexastowns.com/siteMOL/eteRArticleViewer.cfm?ident=11178
http://easttexastowns.com/siteMOL/eteRArticleViewer.cfm?ident=11189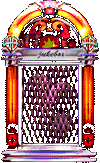 from Soff CLICK ON JUKEBOX for Doo Wop Music
Choose and play the oldies, like we first heard them.

Happiness starts with a smile...
…….we all need a good laugh to start our days!
The Contagious Power of Laughter...Too Much Fun
When you think of riding the subway, laughter and joy aren't the first words that spring to mind. It's a cramped place full of grumpy people either coming home from a bad day at work or are just generally upset. Yet if you're lucky enough, sometimes you can find happiness in a subway train.
One such magical moment was captured when a Belgian advertising agency working for Coco-Cola hired an actor to randomly start laughing on the train.
With the tagline–"Happiness starts with a smile"– their new ad aims to bring a bit of joy to everyone's day.
Just watch and we dare you not to let out a small giggle, too!

Sound on?

Born Again American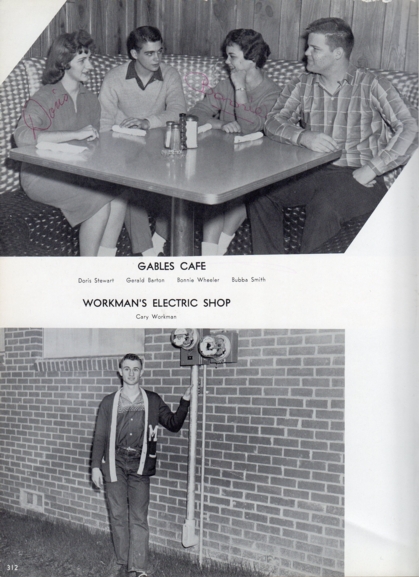 .

See the beauty of Caddo Lake -
Start the video, then move cursor onto bottom right hand side and click on the small box for full page view.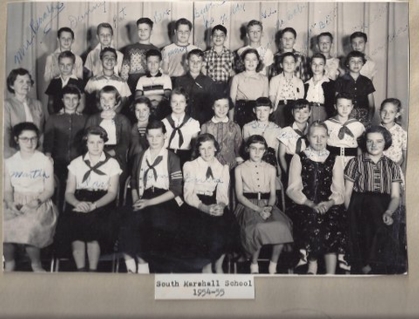 TEXAS TENORS
Bill Peteet thought a little Patriotism was in order at a time when our
Country seems to be in such turmoil, and I agree.

JUST FOR FUN - Click on icon in bottom right hand corner to
enlarge screen.


Watch this - Too Cool and Funny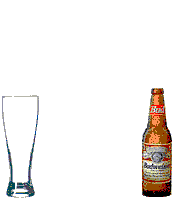 from Soff - ONE WORLD OBSERVATORY
Take a trip through time and history on your way to the top.




from Bill Peteet - SENSATIONAL
Like Whose Got Talent from Holland

Another Got Talent not to be missed - THE ILLUSIONIST

Beautiful rendition of the National Anthem in a
Hyatt Regency
Living the Good Old Days (Click pic)

The Irony of Aging
1960 Now
| | |
| --- | --- |
| Long hair | Longing for hair |
| KEG | EKG |
| Acid Rock | Acid Reflux |
| Moving to Calif because it's cool | Moving to AZ because it's warm |
| Trying to look like Marlon Brando or Liz Taylor | Trying NOT to look like Marlon Brando or Liz Taylor |
| Seeds and stems | Roughage |
| Hoping for a BMW | Hoping for a BM |
| Going to a new, hip joint | Receiving a new hip joint |
| Rolling Stones | Kidney Stones |
| Screw the system | Upgrade the system |
| Disco | Costco |
| Parents begging you to get your hair cut | Children begging you to get their heads shaved |
| Passing the driving test | Passing the vision test |
| Whatever | Depends |

thank you Harriett Eaker Adams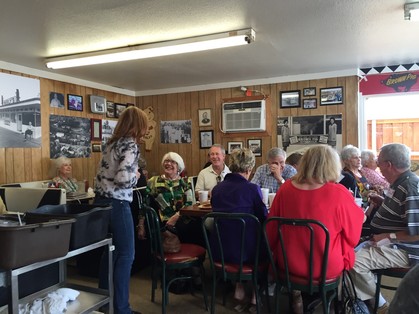 Doug Moseley's daughter Lujenna, surprises Cathie at the Brown Pig
during our 55th Reunion.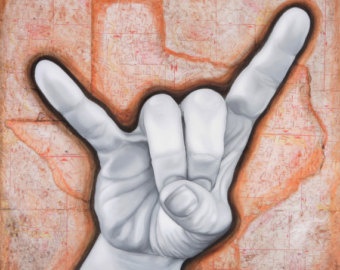 CLICK HERE TO VISIT
HEALTH WATCH
Lehman Ryan's wife passed and her funeral services is scheduled for December 29th. See more on the Marshall News page.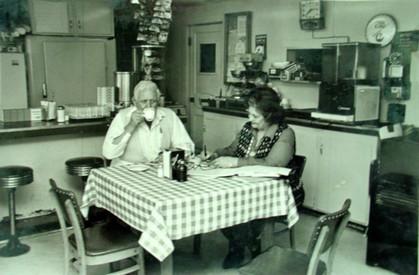 Good Memories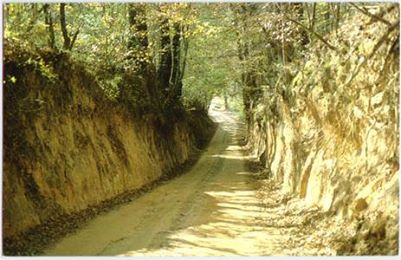 One more for the Stagecoach Road?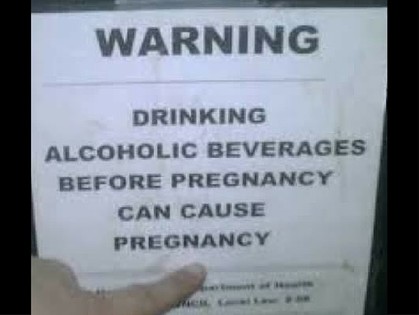 MARTIN - STREET SINGER - AVE MARIA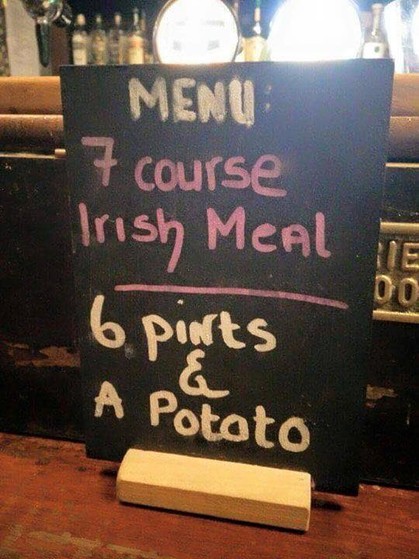 from Susan Hardy Vanhorn - STREET SINGING
Martin, a baker in Holland for 32 years, out of a job, began
Street Singing. Stop the player above, before listening.
from Susan Hardy Vanhorn - Les Flashmob Prodiges

Click on NEW sign to see another
fun musical flash mob video. via Bill Peteet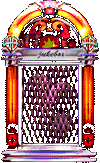 COOLEST JUKEBOX EVER
CLICK on the Jukebox for songs from the 40s, 50s, 60s & 70s.
from Sam

A Capella version of the Eagles' Hotel California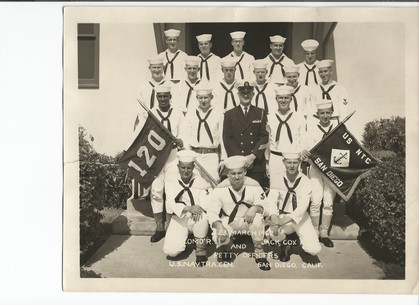 How cool is this? Our first military service photo.
Boot Camp - Gerald (Soff) Watson & Ross (Abber) Ayers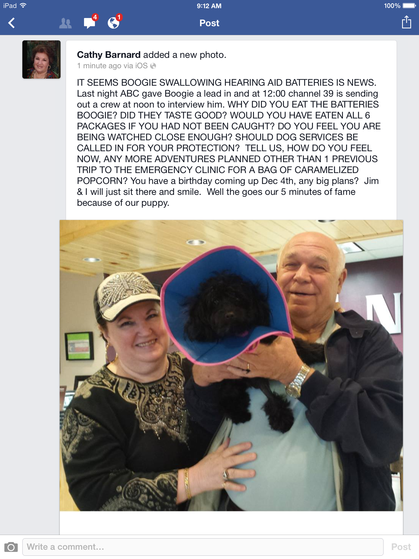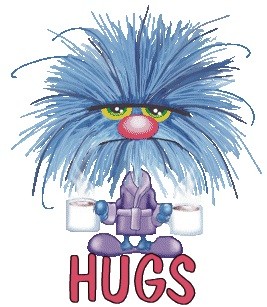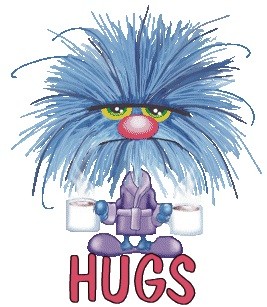 Share your Adventures
Been relaxing in the mountains?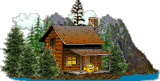 beachcombing or maybe sailing?


or soaring with the clouds?


If you have pictures or videos, post them
Hey, some of us have to live vicariously!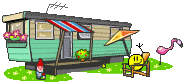 Click here to get your screen cleaned
Cleaner may take a minute to upload.
This is the Marshall High School classes of 1960 and 1961 Website. What started out as a reunion website evolved into a "Stay In Touch" with classmates website. Each Classmate and our Guests have a personal page that is set up so they can share with us the things that have been going on with themselves and their families since High School. This is a great place to brag on your children and grandchildren, share your experiences and plans. Feel free to "link" your Facebook, My Space, You Tube, etc. to your personal page. Insert recent photos of you and your family, add your "since I left MHS" history, etc.
The site will be updated, active and useful for as long as class members want it to be. Update your personal information anytime you wish, and encourage other classmates to continue updating theirs. When you enter the Home Page, there is a box in the upper right hand corner that will indicate who else is using the site. To send an Instant Message to that person, simply click on the box and type in your message. When they get your message they can immediately respond. One can also go to the Message Center and contact anyone in the classes and/or our Guests, to begin a dialogue.
Addditionally, there are website Administrators available to assist with preparation of your personal page, as well as respond to questions you have about the site. They also, check new data entered by classmates to assure that it is admissable. Info60@marshallmavs.com for the class of 1960 and info61@marshallmavs.com for the class of 1961.
Click on revolving music note to return to top of page.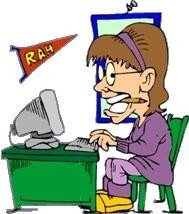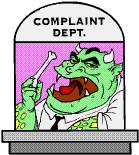 Don't hesitate to contact us. We LOVE feedback.
Click Here To Return To Top Of Home Page.
Stick with this. You'll be glad you did.
"Getting Old" with Mary Maxwell

Thanks to Jane Walker Payton for this video.
Here is a bit of nostalgia, Mr. Neely, Henry Moyer (Bill's dad), Bushe
Morgan, Carolyn Abney, Joe Gouden, Max Lale and others.
CLICK ON SMILEYS TO RETURN TO THE TOP OF THE PAGE.