Marshall High School



CALIFORNIA IS ON FIRE AGAIN.
Where we live in Novato, dense smoke and ash
for the last 2 days, and not expected to get better
until maybe Monday. Of more importance is the
fire in Malibu, and if it has impacted Spencer
and Paula. I will try and contact them in the
morning, but if you have news, let me know.
From Paula and Spencer, Thursday, Nov. 15, 2018
I stayed late in the office Wednesday evening trying to catch up. The good news so far today is the winds have blown the smoke out to the ocean and the air and beauty of our California coast and mountains makes us remember why we live here.
The lack of cable service, telephone service, and communication system where we live makes me ready to get other forms of networks...and Spencer just called to say Dish and AT&T have promised to install it for us by Wednesday NEXT WEEK!! Spectrum cable either has been damaged beyond repair or they are not allowed in to our end of Malibu. Our neighborhood is the south side of Topanga and it is still under evacuation. The winds today are scheduled to blow in our direction rather than North but our fingers are crossed that our neighborhood will be spared again. Our air quality is good but where the fires are still burning, that isn't the case.
Yesterday I spent time with clients who have no home showing them alternatives to lease or try to buy in Santa Monica or the Palisades and decide when they are able to make decisions whether to build or not. If you Google the Woolsey Fire you will see the devastation. Just keep your fingers crossed that today's winds don't pick things up and send embers in new areas and they can contain it all.
Thank you again for checking in. Love to all in Texas.
Paula

The United States Marine Corps celebrates its 243rd birthday on Nov. 10, 2018.
The day marks the anniversary of the approval of two Marine battalions to join the American Revolution, and today marks the occasion served as a "yearly reminder of the brave spirit that has compelled young men and women to defend our nation and its interests for more than two centuries," according to Marines.com.
Robert B. Neller of the General, U.S. Marine Corps had this to say:

Today, as we celebrate our 242nd birthday, we must remember who we are, where we came from, and why we're here. We must remember the past, honor those who are no longer with us, focus on today's battles, and get ready for tomorrow. We can and will prevail as we always have, in any clime and place. But we must prevail together, united by the unyielding spirit in each of us that makes our Corps unique – that willingness to put our Corps and fellow Marines ahead of ourselves. Victory in battle comes through the integrated efforts of many – teamwork. We value the sacrifices and contributions of every Marine and Sailor, as well as our family members without whose support we would not be able to accomplish our mission. And we remain committed to being our Nation's Expeditionary Force in Readiness that sets the standard for honor, discipline, and courage. I am proud of each and every one of you. Happy Birthday, Marines!
242 years later, the Corps is hundreds of thousands strong
As of 2016, there are about 183,594 active members of the Marines serving. Their members are younger on average than the Air Force, Army and Navy, according to the Marine Corps Community Services. Celebrate the day by thanking a Marine in your life for their service.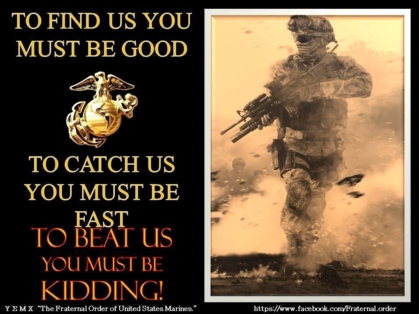 They are the chosen;
We are the blessed.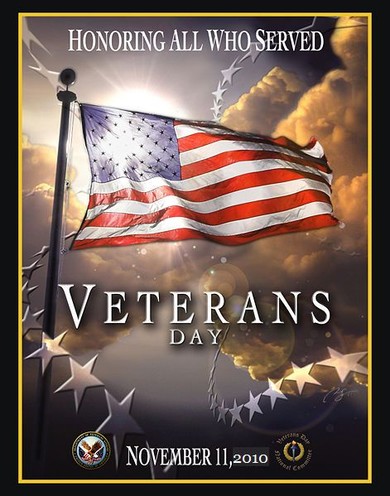 from Bubba Armstrong - MANSIONS
(Maybe the most moving video on this page)



from Joseph Teodorczyk -
FOOD CITY - SILENT MEMORIAL DAY COMMERCIAL

Just a Common Soldier
This is a great video. In spite of all the political
e-mail and videos we receive, this is a message
for all Americans concerning our GREATEST
generation and those who have served since.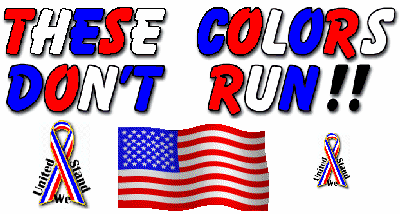 The following are those who served for us.
We are all so fortunate that they returned.


James Ross Ayers
John Curtis (JC) Brooks
Billy Ralph Burke
Charles Clair (Res)
Joseph Lynn Perkins
Gerald Lamar Sandlin
Joseph Frank Teodorczyk
Gerald Charles (Soff) Watson
Douglas Bryant
Morris James Bullard
Richard Clarence McBraer
William Robert (Billy Bob) Miller
Donald Ray Waldrop
John Charles Wolf
William Michael Young


Edd Clark
Robert (Bob) Bethune Huntsberger
Douglas Mitchell (Dude) Roberts


James (Jimmy) Bernard
Gene H. Carey
Walter Scott Caven
Edwin Irving (Eddy) Goldberg
Robert Edward (Bob) Holtzclaw
William Carter (Bill) McCay
Curtis Alfred McClurg
Jerry Allen Miller
John Vassar
Richard Glynn Wilson
James Michael Wood
Don McArthur Bradford
Donald Gene Broadus
Alton Graves
James Morgan Hill
Clifford Morris Hilliard
Dennis Wyatt Martin
Charles McIntire
Robert Michael Murphy
Billy Wayne Pope
George Edwin Ware, Jr.
Robert Wooten
James Franklin Davis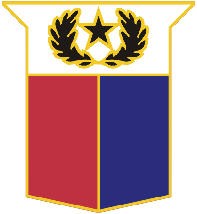 Vernon Dillon Calcote
Ronnie Dean Carpenter
Paul Spurgeon Curry
James Spenser Jones
Willie Lee Elkins


Charles D. (Bubba) Armstrong
Charles Dillard Campbell
Jerry Lynn Duncan (Res)
Michael Arthur Dymond
Herman Lee (H.L.) Daniels (Engrs. Corps)
Lonnie Orvin English
James Harrell Harris (Med.Corps)
Walter Steve Reeves (Dntl. Corps)
Fred Clint Selz
John Loyd Sullivan
Donald Chris Tracy (Res)
Robert Sandlin Wood
Stanly Rayburn Bailey
Gerald Dale Barton
Garnett Eugene Bell
Jack Roller Canson
Richard Noel (Dick) Cole
Roy Anthony (Tony) Coleman
John Hugh Covin
James Franklin Davis
Clifford Lloyd Faircloth
Ronald David Foster
Larry Hatcher
Robert Lewis Ingle
William Louis Mauthe
Don Charles Pair
Thomas Rayburn Roberts
James Rowley
Lester Eugene (Gene) Sanders, Jr.
Ronald David (Ronnie) Senn (Dntl. Corps)
Harry Miller Solomon
Robert O'Neal (Bill) Thomas
Every year on Nov. 10, Marine Corps veterans receive emails, calls and Facebook messages wishing them a happy birthday.
There are times throughout the year when we remember what it means to be a veteran, when we honor our fallen comrades on Memorial Day, or celebrate veterans on Veterans Day.
However, the Marine Corps birthday brings leathernecks back to a time surrounded by our brothers and sisters.
For me, it serves as more of a nostalgic day that reflects both Memorial Day and Veterans Day -- it's a time where Marines focus on their brothers in arms, remembering the good, and staring off into the distance as sorrow washes over them for all of their fellow Devil Dogs who gave their lives for our freedom.
It's a time spent remembering Marines gathering for a luau on Okinawa, or tossing each other around in the sand of Camp Pendleton for Marine Corps Martial Arts Program training. Who could forget the setting sun on evenings in boot camp, marching in formation and realizing what you were about to become, or the moment your drill instructors presented you with the Eagle, Globe and Anchor?
This Marine Corps birthday, let's remember our fallen comrades while focusing on these wonderful memories, of the time spent enjoying each other's company and forming the bonds that hold us all together forever.
Reach out to your fellow Marines and let them know you're still there for them. Celebrate our great Corps. Watch "Full Metal Jacket," or whatever you do to remember the good old days. Eat some cake and, if you have kids, make sure they understand what you're celebrating.
However you choose to celebrate the Marine Corps birthday, have a happy one.
-- Justin Sloan (USMC Veteran), Military.com

This from Susan Hardy Vanhorn
Il Silenzio - Melissa Venema (13 Yrs old) with Andre Rieu
Orchestra.
About 6 miles from Maastricht, in the Netherlands, lie buried 8,301
American soldiers, who died in "Operation Market Garden" in the battles
to liberate Holland, in the fall & winter of 1944.

Every one of the men buried in the cemetery, as well as, those in the
Canadian & British military cemeteries, has been adopted by a Dutch
family who mind the grave, decorate it, & keep alive the memory of the
soldier they've adopted. It is even the custom to keep a portrait of "their"
American soldier, in a place of honor in their home.

Annually, on "Liberation Day," memorial services are held for
"the men who died, to liberate Holland."

The day concludes with a concert. The final piece, is always
"Il Silenzio," a memorial piece commissioned by the Dutch, & first
played in 1965, on the 20th anniversary of Holland's liberation. It has
been the concluding piece of the memorial concert ever since.
This year, the soloist was a 13-yr-old Dutch girl, Melissa Venema,
backed by André Rieu & his orchestra (the Royal Orchestra of the
Netherlands). This beautiful concert piece is based on the original
version of "Taps" & was composed by Italian composer Nino Rossi.
Scroll down and CLICK on any song to start the
player. To stop play, CLICK on the small parallel
bars at the top of the player. More Oldies will be
added soon.


Our newest members:
Scotty Furrh
Jerry Fagan
Shirley Hammons Grubb
Wanda Keller Rio
James Hampton
Abe Lee Nader
Jo Nell Bailey Rogers

204 Members (66.3% of the classes)
33.2% added photos to their Profile Pages
157,516 Hits
Still Over 1,000/Mo.

8/8/18
Below, the Doo Wop collection. You were, maybe, 5 or 6.

For all us po' folk not lucky enough to live near
our favorite lake, enjoy a bit of nostalgia ~
A.A.A.D.D.
KNOW THE SYMPTOMS!
(Thank God there's a name for this disorder!)
Age-Activated Attention Deficit Disorder
This is how it manifests:
I decide to water my garden.
As I turn on the hose in the driveway,
I look over at my car & decide it needs washing.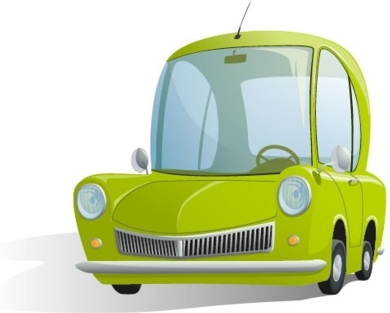 As I start toward the garage,
I notice mail on the porch that I
brought up from the mailbox earlier.
I decide to go through the mail before I wash the car.
I lay my car keys on the table,
put the junk mail in the garbage can under the table,
and notice that the garbage can is full.

So I decide to put the bills back on the
table & take out the garbage first....
But then I think,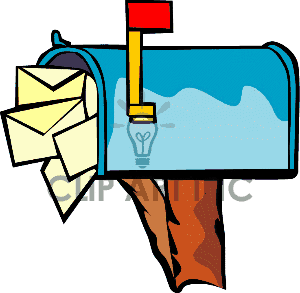 Since I'm going to be near the mailbox
when I take out the garbage anyway,
I may as well pay the bills first.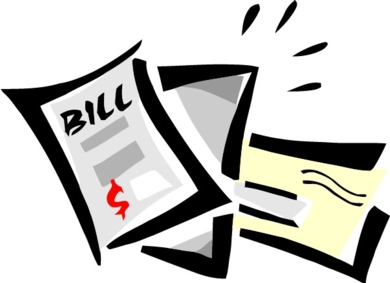 I take my checkbook off the table
and see that there's only one check left.
My extra checks are in my desk in the study.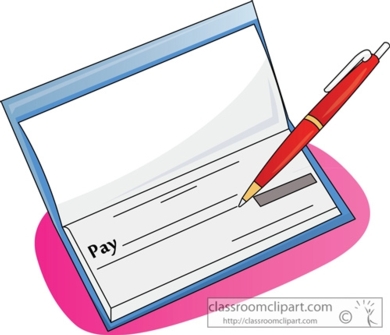 So I go inside to my desk whereI find the can of Diet Coke I'd been drinking.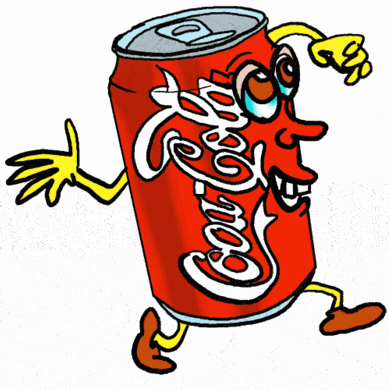 I'm going to look for my checks,
but first I need to put the Diet Coke aside
so that I don't accidentally knock it over.

The Diet Coke is getting warm, and I
decide to put it in the fridge to keep it cold.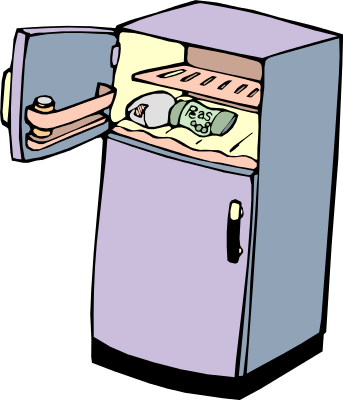 As I head toward the kitchen with the Diet Coke,
A vase of flowers on the counter
catches my eye--- they need water.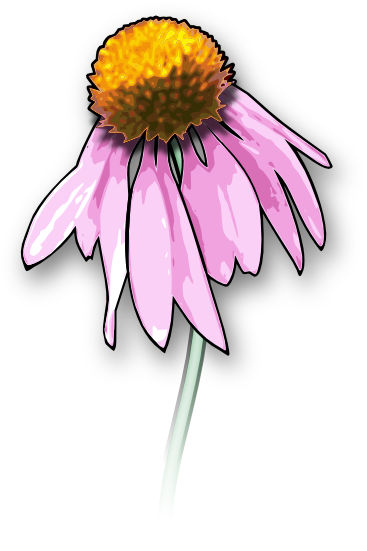 I put the Diet Coke on the counter &
discover my reading glasses that I've
been searching for all morning.
I decide I'd better put them back on my desk,
but first I'm going to water the flowers.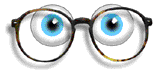 I set the glasses back down on the counter,
Fill a container with water & suddenly spot the tv remote.
Someone left it on the kitchen table.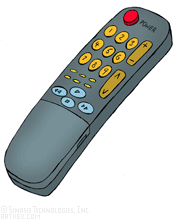 But I won't remember that it's on the kitchen table.
So I decide to put it back in the den where it belongs,
But first I'll water the flowers.

I pour some water in the vase,
But quite a bit of it spills on the floor.
So I set the remote back on the table,
Get some towels & wipe up the spill.

Then I head down the hall trying to
Remember what I was planning to do.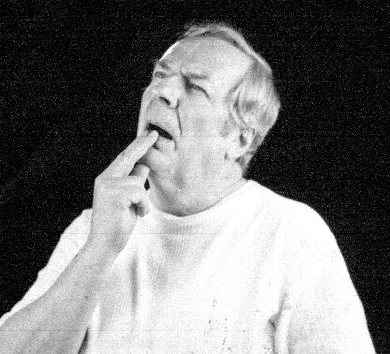 At the end of the day:
The car isn't washed.
The bills aren't paid.
There is a warm can of Diet Coke
sitting on the counter.
The flowers don't have enough water.
There is still only one check in my checkbook.
I can't find the remote.
I can't find my glasses,
And I don't remember what I did with
the car keys.
Then when I try to figure out why nothing
got done today,
I'm really baffled because I know I was
busy all day,
And I'm really tired.

I realize this is a serious problem, and
I'll try to get some help for it;
but first I'll check my email.
Don't laugh ~ If this isn't you yet,
your day is coming!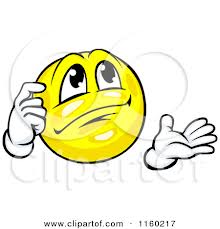 For you folk lucky enough
to live near Caddo, uh, think twice before
you go a-skiin' ~ Click link
https://www.facebook.com/CaddoLakeTours
/videos/1273287422747261/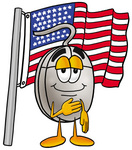 A Tribute to Chuck Berry


PHOTO & CAPTION OF THE YEAR
CLASS OF '60
Now, THIS is what makes life worth living!

PHOTO OF THE YEAR
CLASS OF '61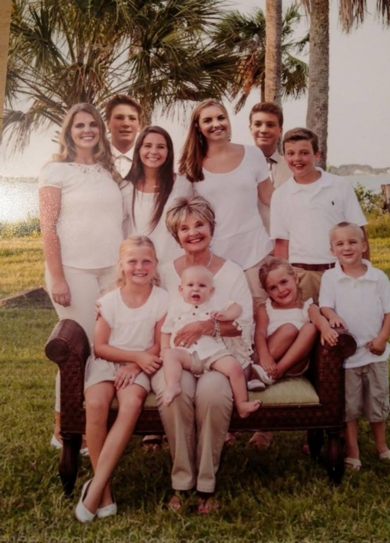 My beautiful grandchildren and great grandchildren!
I love them with my whole heart! So blessed!

😘
❤
😘
❤
Links below are to Ron Munden's photos -
Class of '61s recent 55th Reunion activities.
As would be expected, they are professional quality, and for sale through his EastTexasTowns.com website. I expect to receive other photos from the Reunion in a few days, and will place them in a new special Class of '61 55th Reunion Photo album.
http://easttexastowns.com/siteMOL/eteRArticleViewer.cfm?ident=11175
http://easttexastowns.com/siteMOL/eteRArticleViewer.cfm?ident=11178
http://easttexastowns.com/siteMOL/eteRArticleViewer.cfm?ident=11189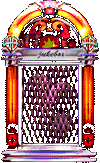 from Soff CLICK ON JUKEBOX for Doo Wop Music
Choose and play the oldies, like we first heard them.

Happiness starts with a smile...
…….we all need a good laugh to start our days!
The Contagious Power of Laughter...Too Much Fun
When you think of riding the subway, laughter and joy aren't the first words that spring to mind. It's a cramped place full of grumpy people either coming home from a bad day at work or are just generally upset. Yet if you're lucky enough, sometimes you can find happiness in a subway train.
One such magical moment was captured when a Belgian advertising agency working for Coco-Cola hired an actor to randomly start laughing on the train.
With the tagline–"Happiness starts with a smile"– their new ad aims to bring a bit of joy to everyone's day.
Just watch and we dare you not to let out a small giggle, too!

Sound on?

Born Again American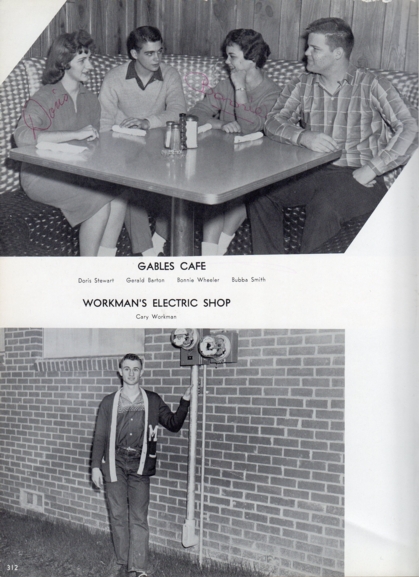 .

See the beauty of Caddo Lake -
Start the video, then move cursor onto bottom right hand side and click on the small box for full page view.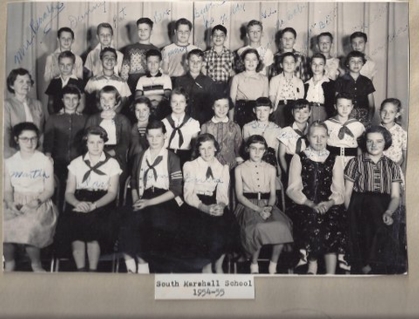 TEXAS TENORS
Bill Peteet thought a little Patriotism was in order at a time when our
Country seems to be in such turmoil, and I agree.

JUST FOR FUN - Click on icon in bottom right hand corner to
enlarge screen.


Watch this - Too Cool and Funny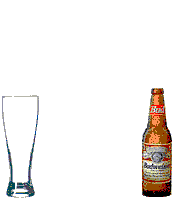 from Soff - ONE WORLD OBSERVATORY
Take a trip through time and history on your way to the top.




from Bill Peteet - SENSATIONAL
Like Whose Got Talent from Holland

Another Got Talent not to be missed - THE ILLUSIONIST

Beautiful rendition of the National Anthem in a
Hyatt Regency
Living the Good Old Days (Click pic)

The Irony of Aging
1960 Now
| | |
| --- | --- |
| Long hair | Longing for hair |
| KEG | EKG |
| Acid Rock | Acid Reflux |
| Moving to Calif because it's cool | Moving to AZ because it's warm |
| Trying to look like Marlon Brando or Liz Taylor | Trying NOT to look like Marlon Brando or Liz Taylor |
| Seeds and stems | Roughage |
| Hoping for a BMW | Hoping for a BM |
| Going to a new, hip joint | Receiving a new hip joint |
| Rolling Stones | Kidney Stones |
| Screw the system | Upgrade the system |
| Disco | Costco |
| Parents begging you to get your hair cut | Children begging you to get their heads shaved |
| Passing the driving test | Passing the vision test |
| Whatever | Depends |

thank you Harriett Eaker Adams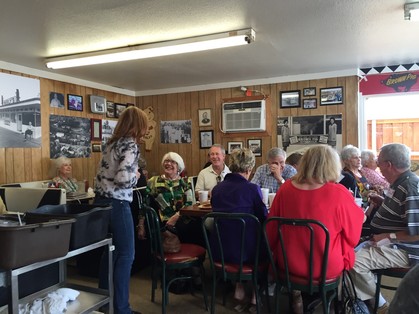 Doug Moseley's daughter Lujenna, surprises Cathie at the Brown Pig
during our 55th Reunion.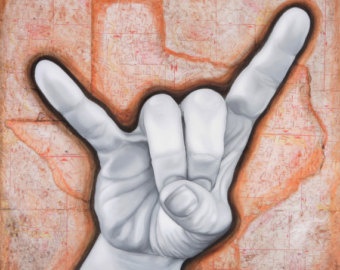 CLICK HERE TO VISIT
HEALTH WATCH
Lehman Ryan's wife passed and her funeral services is scheduled for December 29th. See more on the Marshall News page.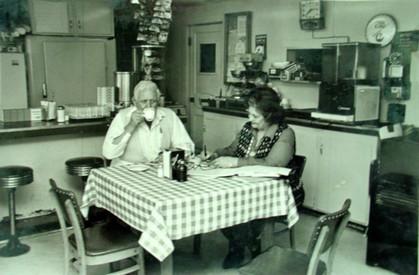 Good Memories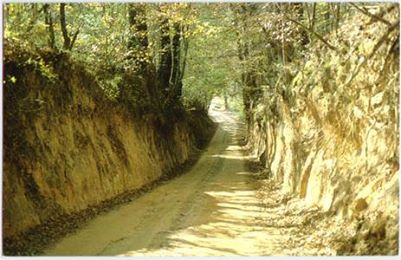 One more for the Stagecoach Road?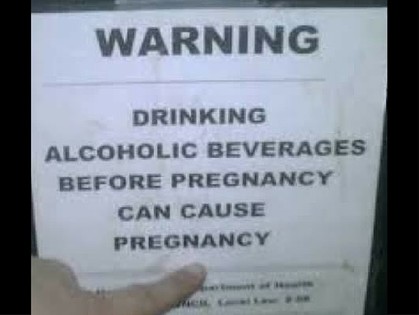 MARTIN - STREET SINGER - AVE MARIA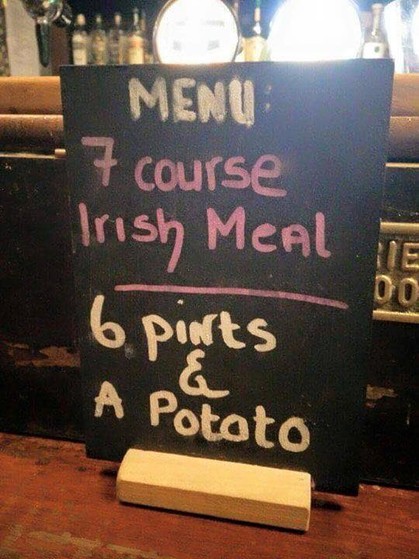 from Susan Hardy Vanhorn - STREET SINGING
Martin, a baker in Holland for 32 years, out of a job, began
Street Singing. Stop the player above, before listening.
from Susan Hardy Vanhorn - Les Flashmob Prodiges

Click on NEW sign to see another
fun musical flash mob video. via Bill Peteet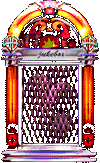 COOLEST JUKEBOX EVER
CLICK on the Jukebox for songs from the 40s, 50s, 60s & 70s.
from Sam

A Capella version of the Eagles' Hotel California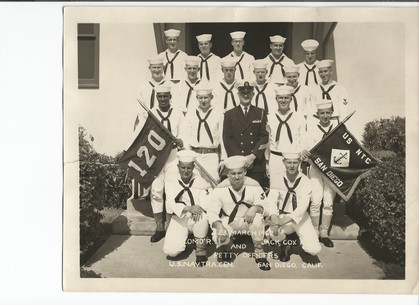 How cool is this? Our first military service photo.
Boot Camp - Gerald (Soff) Watson & Ross (Abber) Ayers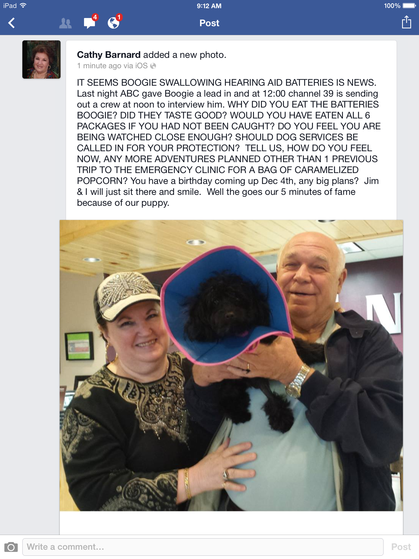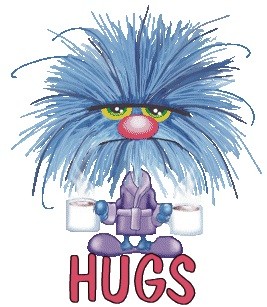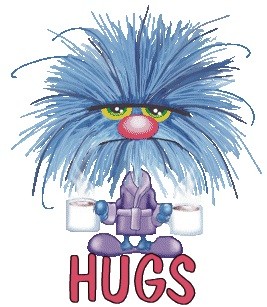 Share your Adventures
Been relaxing in the mountains?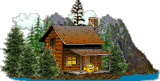 beachcombing or maybe sailing?


or soaring with the clouds?


If you have pictures or videos, post them
Hey, some of us have to live vicariously!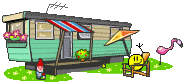 Click here to get your screen cleaned
Cleaner may take a minute to upload.
This is the Marshall High School classes of 1960 and 1961 Website. What started out as a reunion website evolved into a "Stay In Touch" with classmates website. Each Classmate and our Guests have a personal page that is set up so they can share with us the things that have been going on with themselves and their families since High School. This is a great place to brag on your children and grandchildren, share your experiences and plans. Feel free to "link" your Facebook, My Space, You Tube, etc. to your personal page. Insert recent photos of you and your family, add your "since I left MHS" history, etc.
The site will be updated, active and useful for as long as class members want it to be. Update your personal information anytime you wish, and encourage other classmates to continue updating theirs. When you enter the Home Page, there is a box in the upper right hand corner that will indicate who else is using the site. To send an Instant Message to that person, simply click on the box and type in your message. When they get your message they can immediately respond. One can also go to the Message Center and contact anyone in the classes and/or our Guests, to begin a dialogue.
Addditionally, there are website Administrators available to assist with preparation of your personal page, as well as respond to questions you have about the site. They also, check new data entered by classmates to assure that it is admissable. Info60@marshallmavs.com for the class of 1960 and info61@marshallmavs.com for the class of 1961.
Click on revolving music note to return to top of page.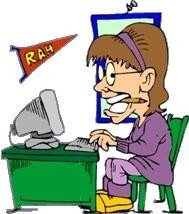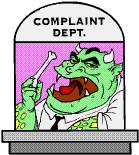 Don't hesitate to contact us. We LOVE feedback.
Click Here To Return To Top Of Home Page.
Stick with this. You'll be glad you did.
"Getting Old" with Mary Maxwell

Thanks to Jane Walker Payton for this video.
Here is a bit of nostalgia, Mr. Neely, Henry Moyer (Bill's dad), Bushe
Morgan, Carolyn Abney, Joe Gouden, Max Lale and others.
CLICK ON SMILEYS TO RETURN TO THE TOP OF THE PAGE.